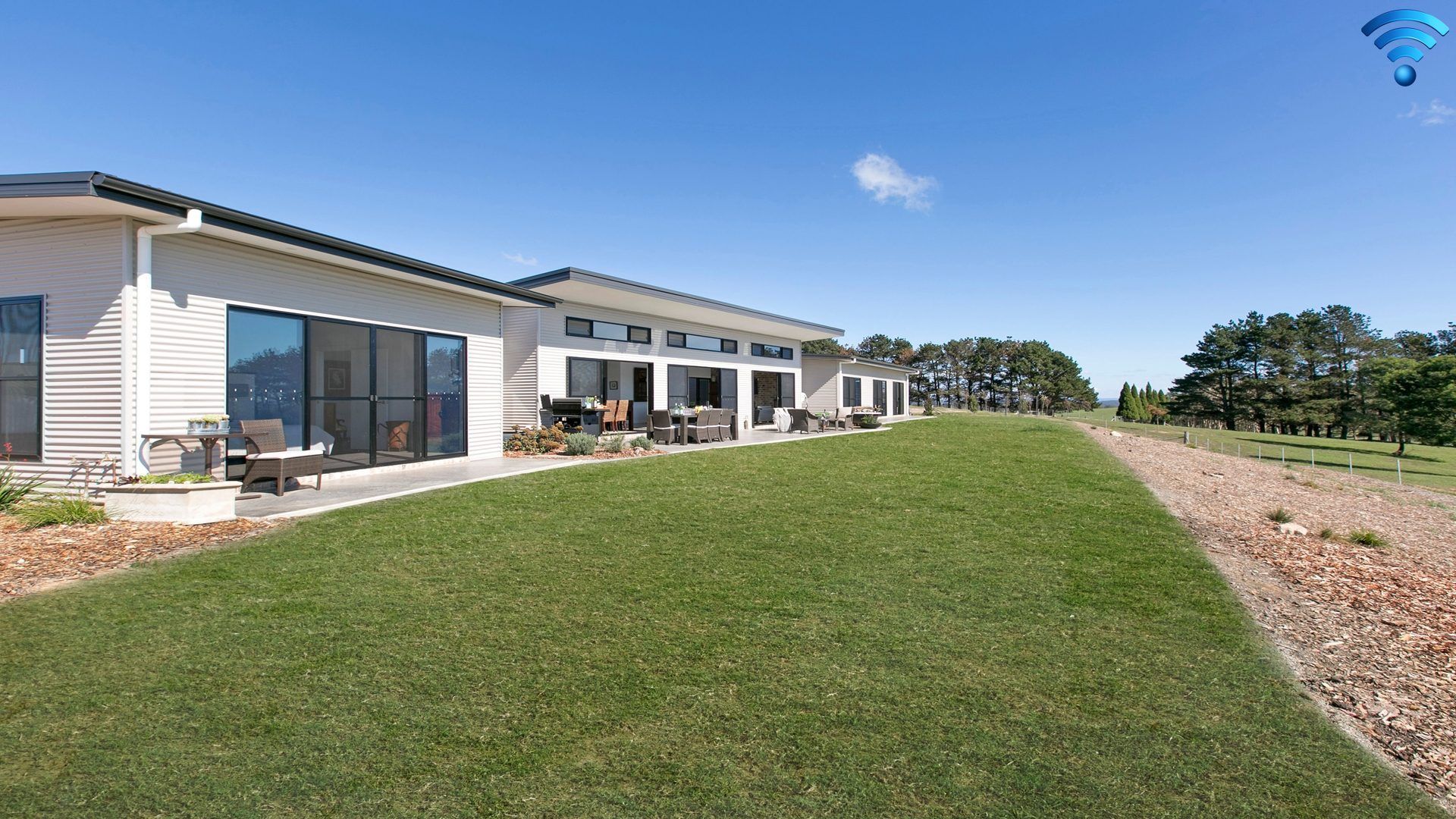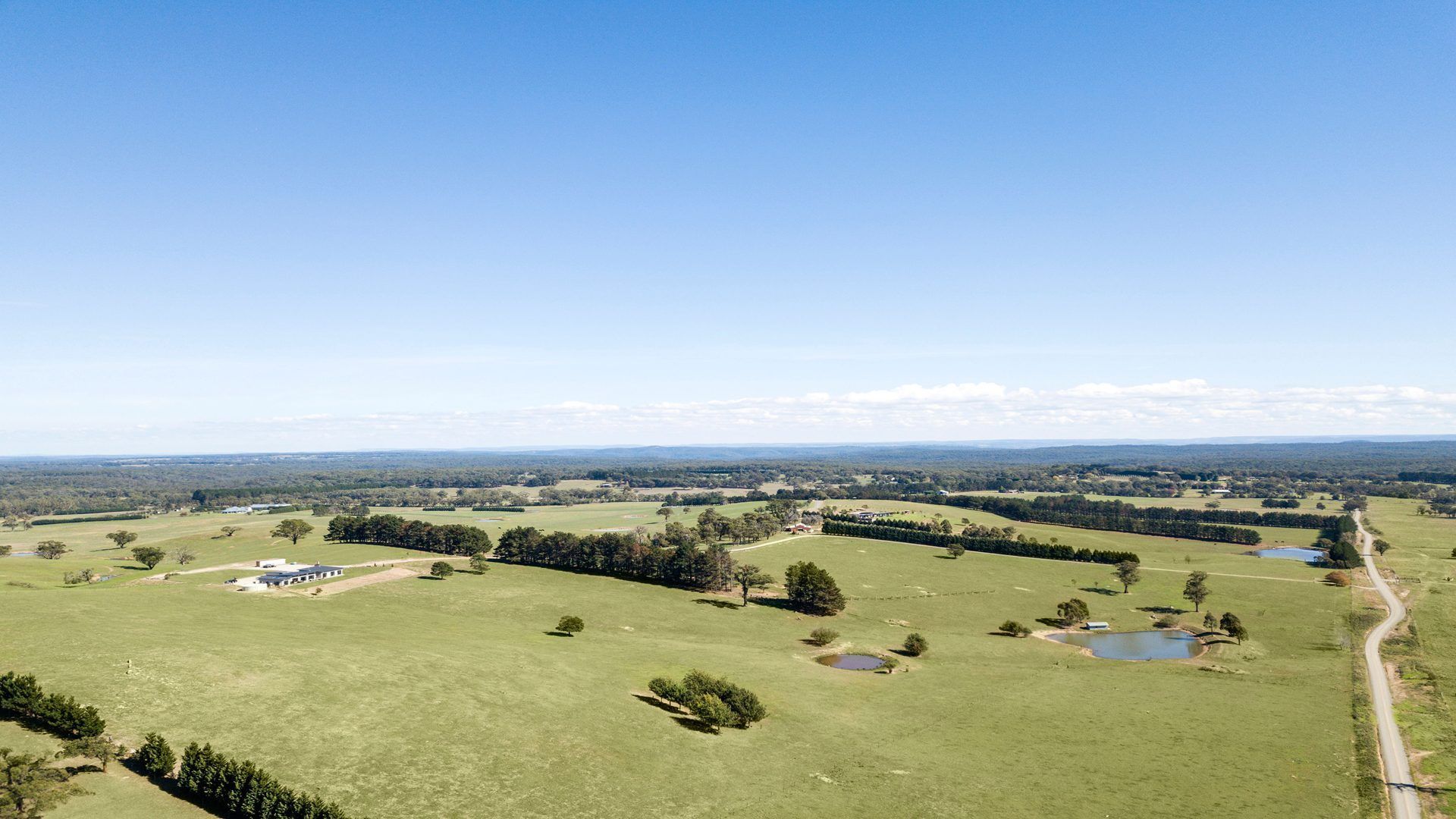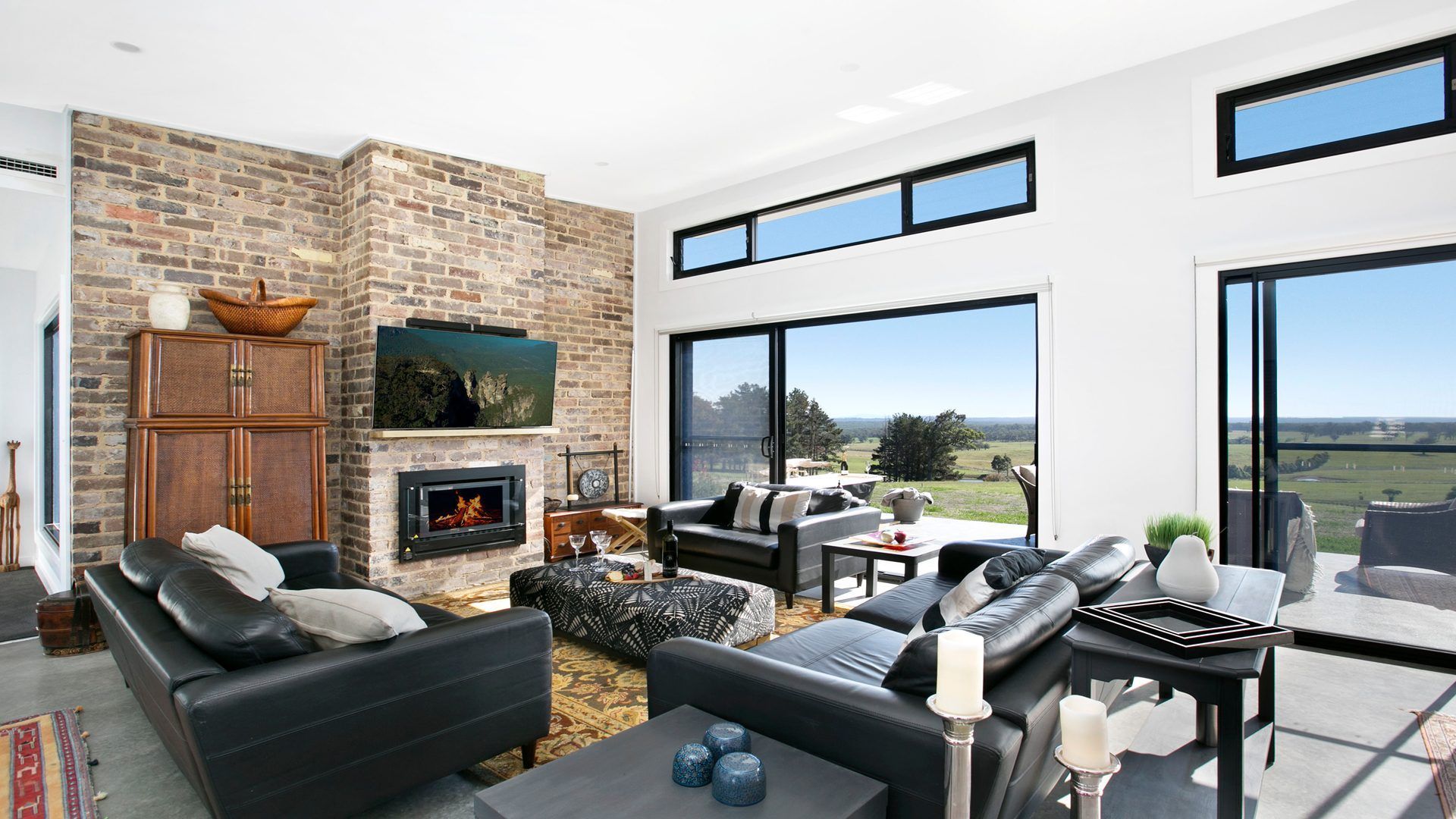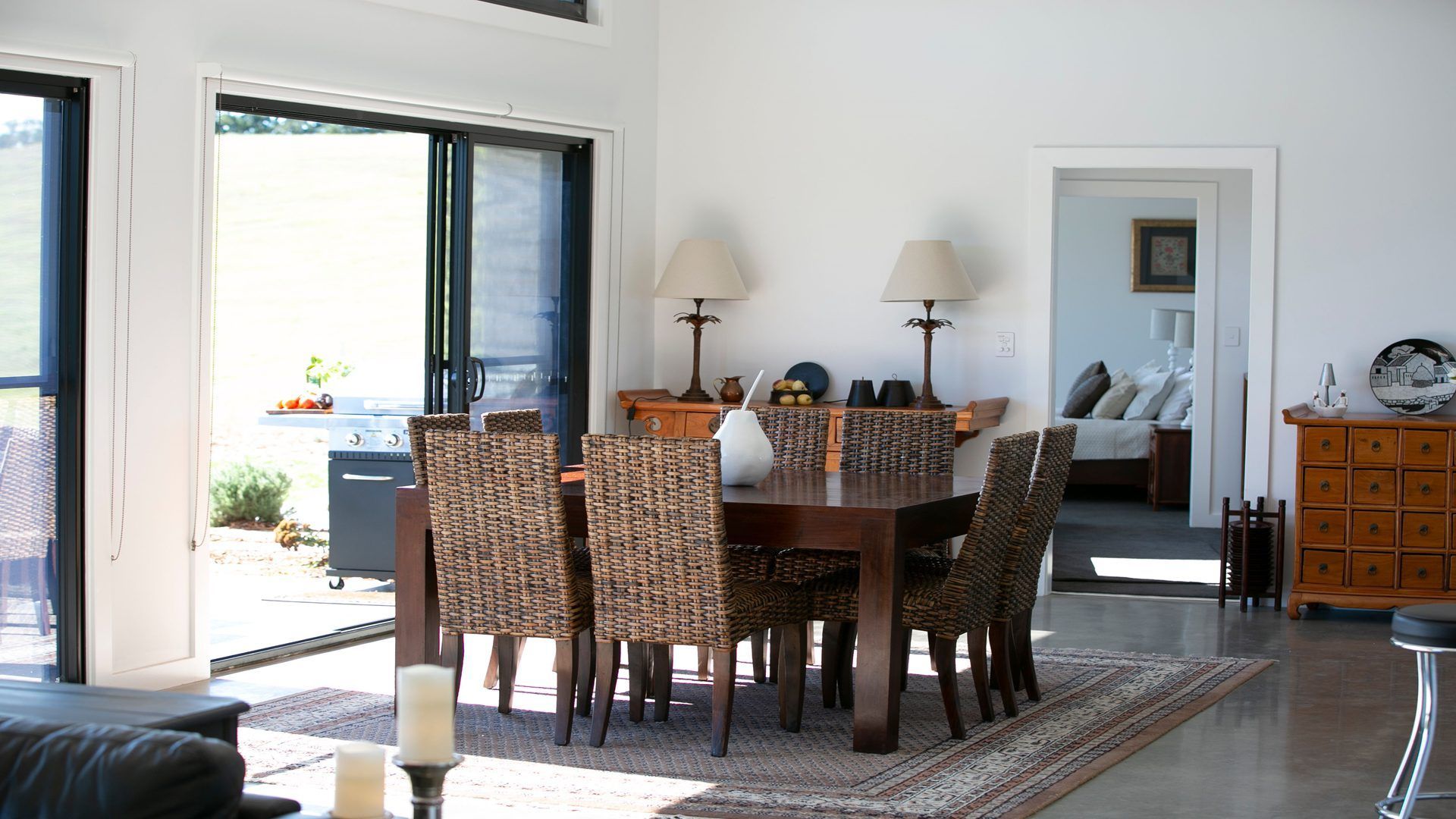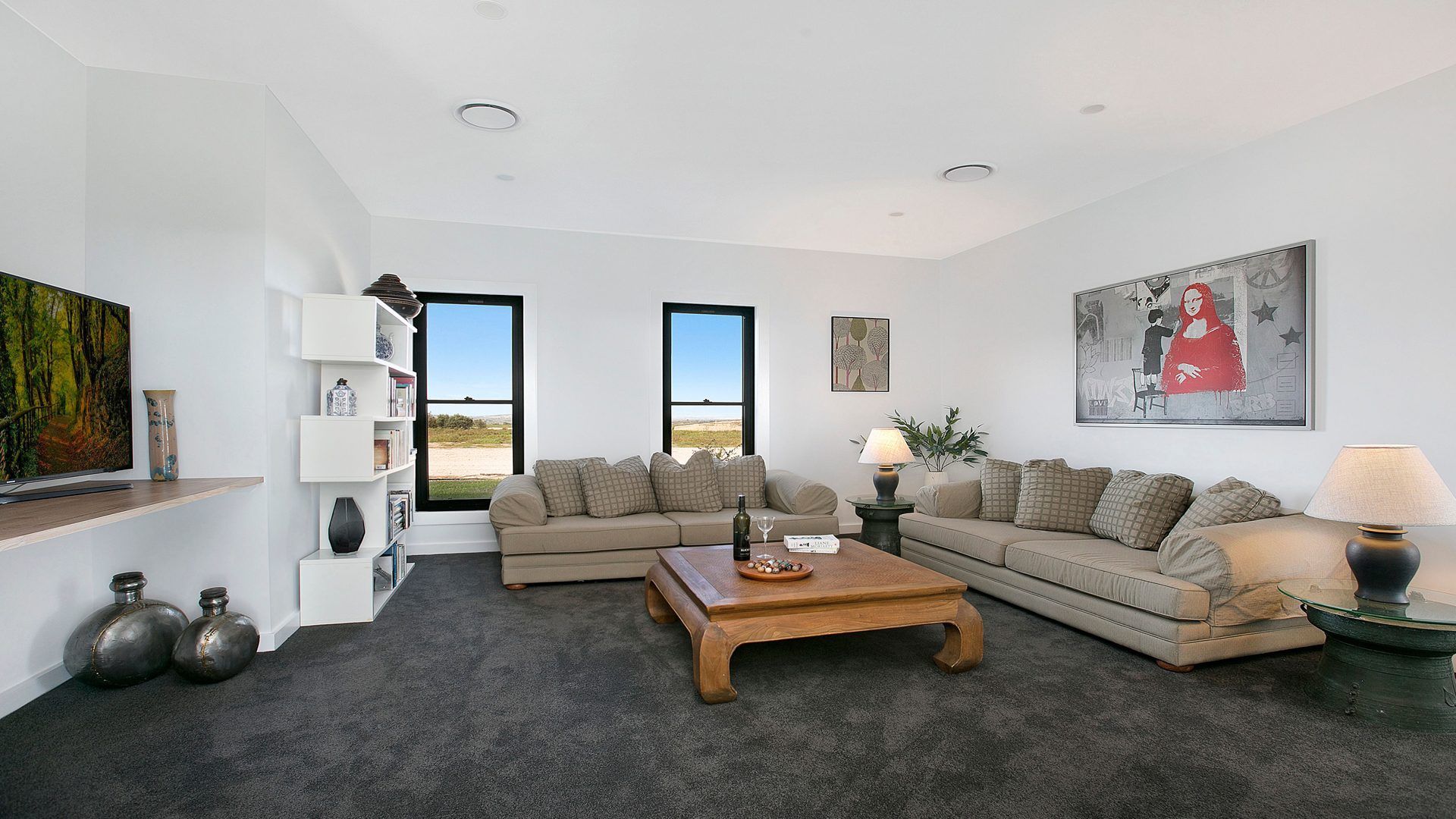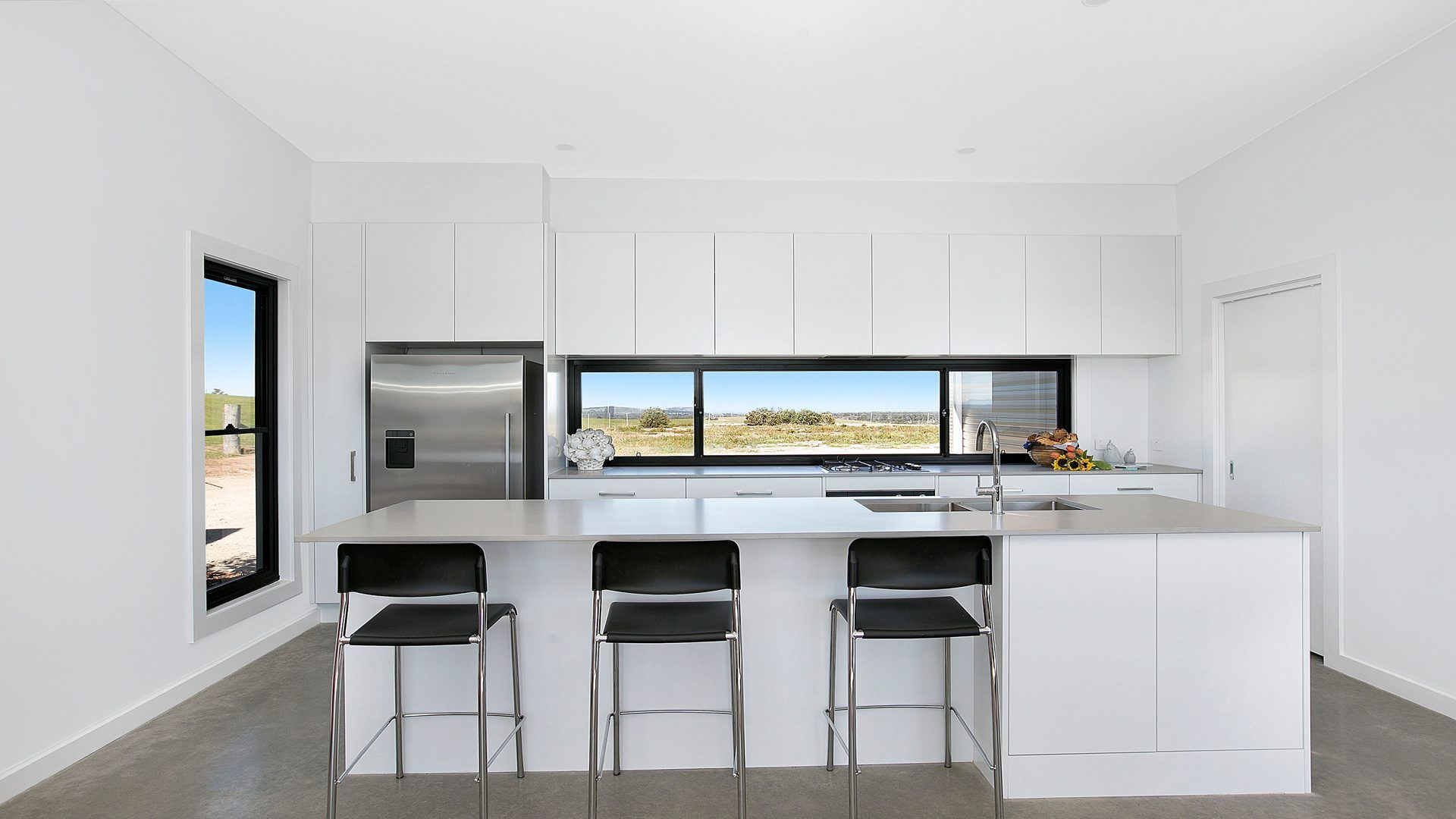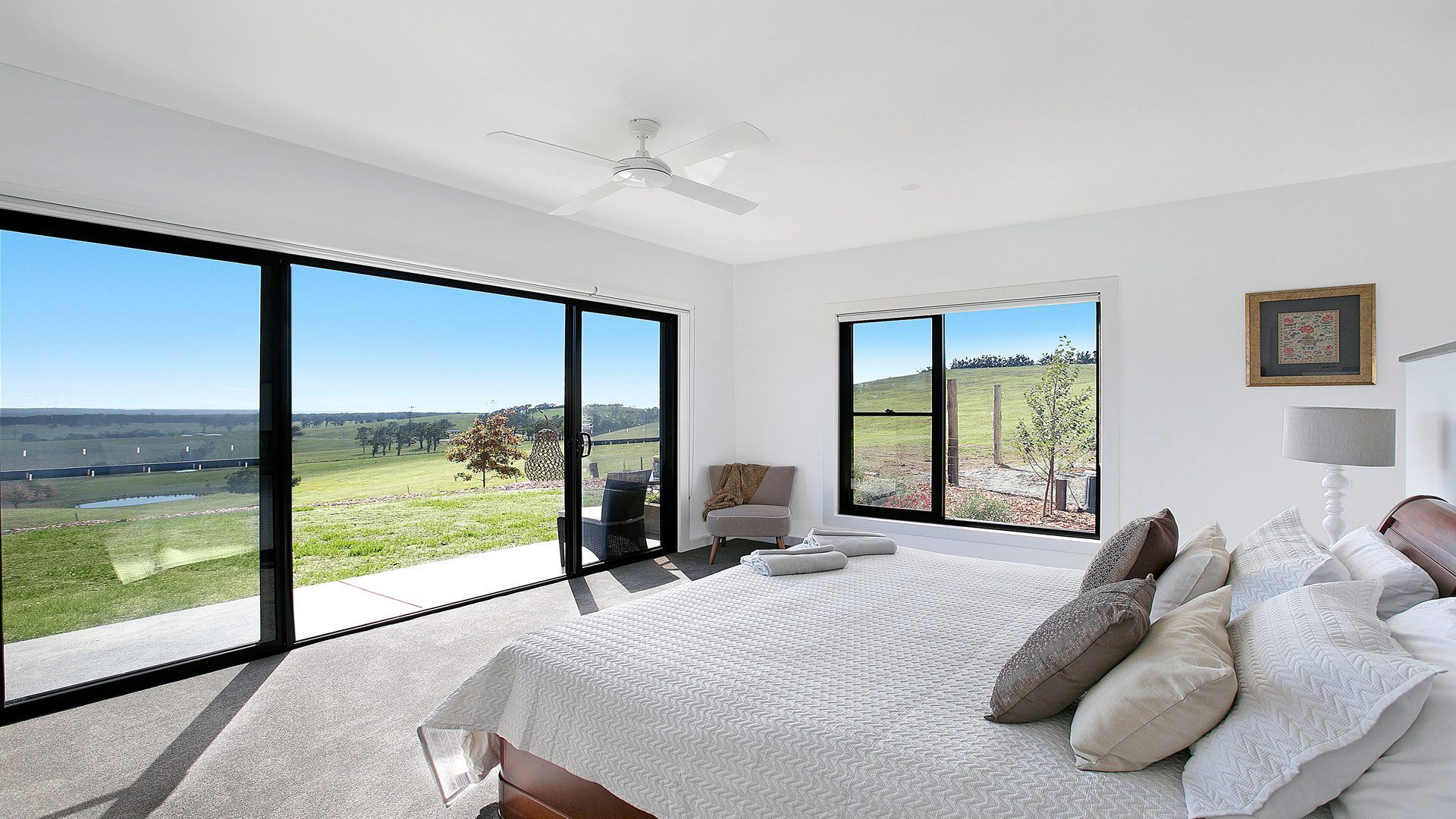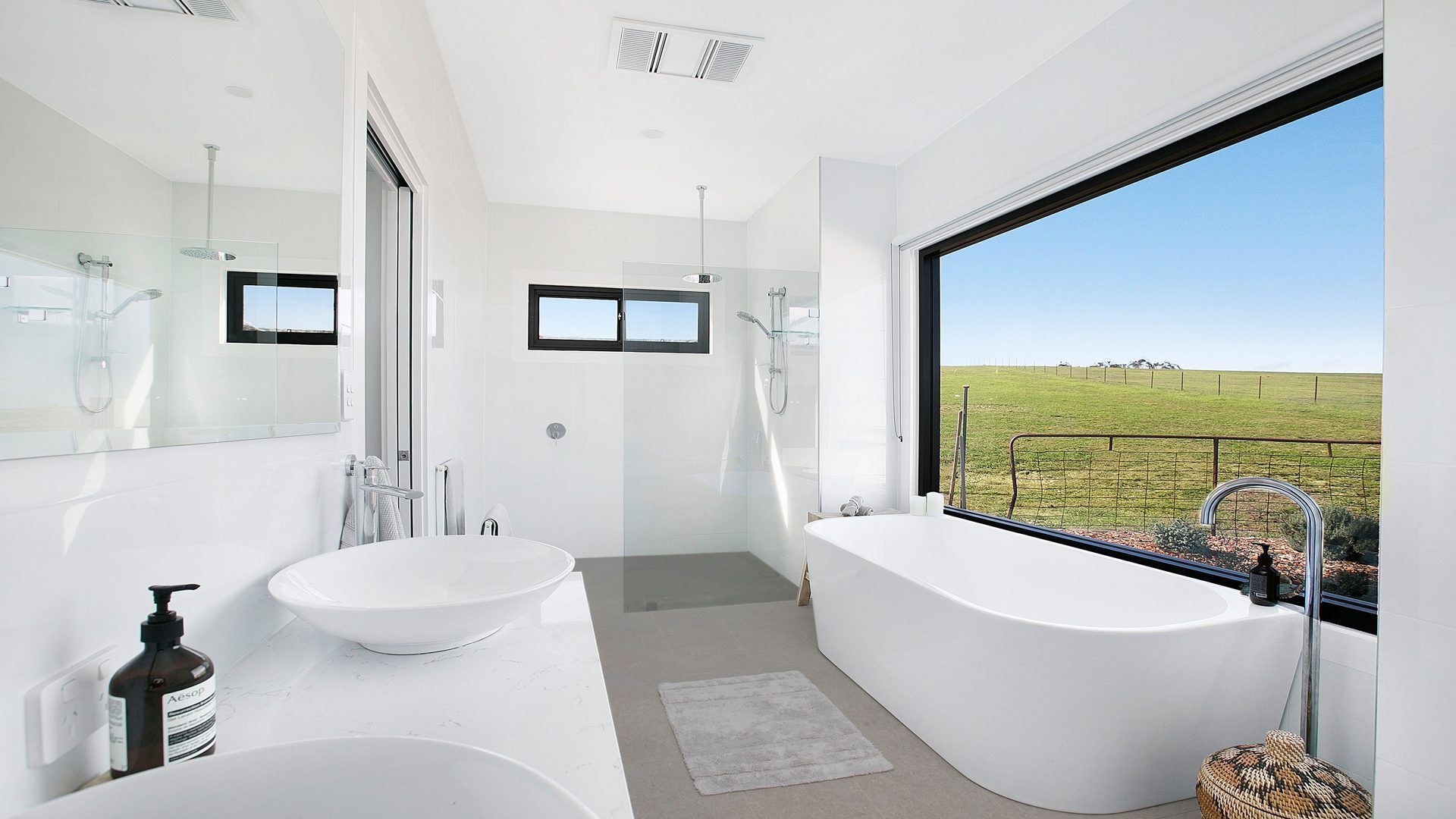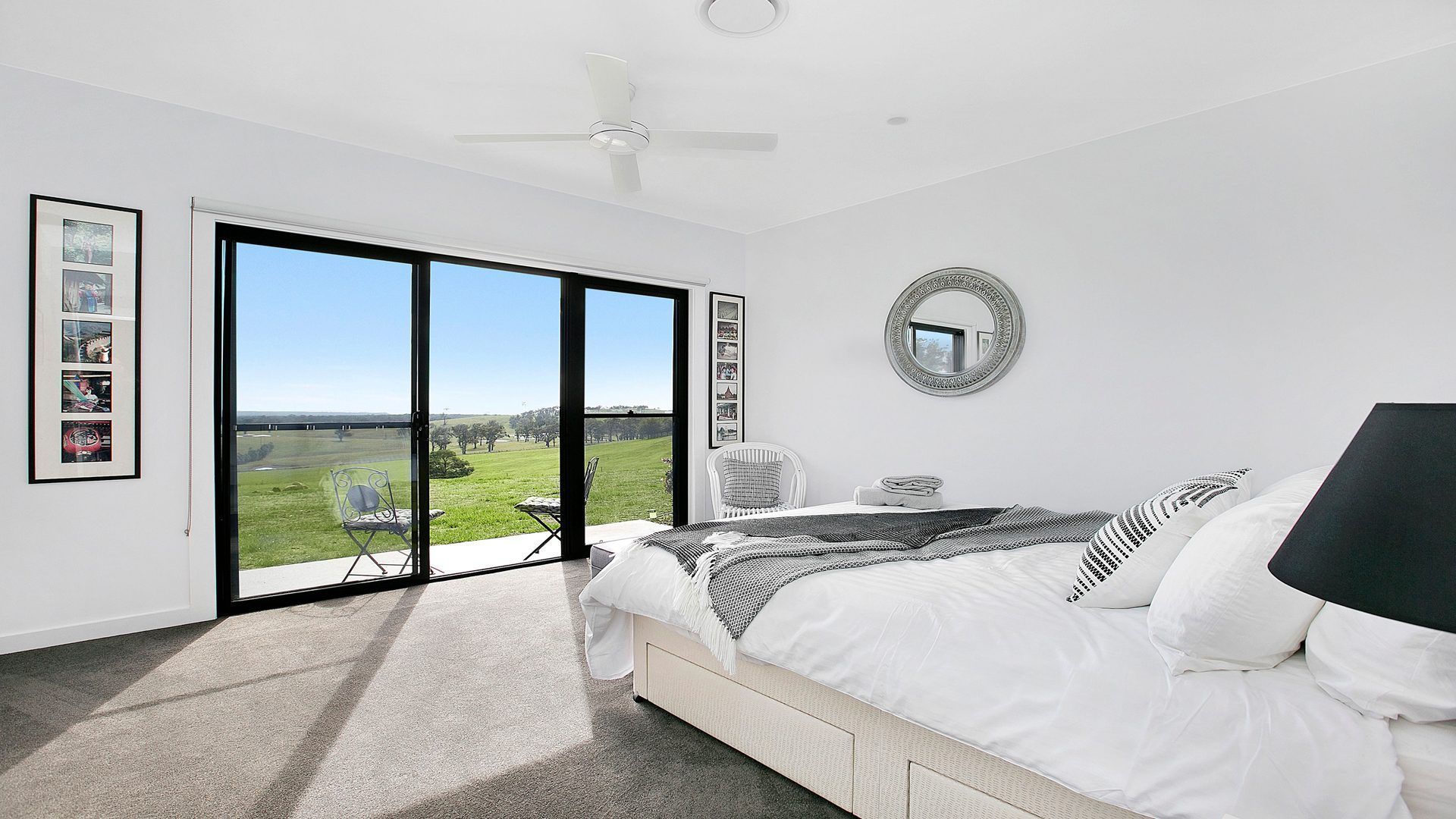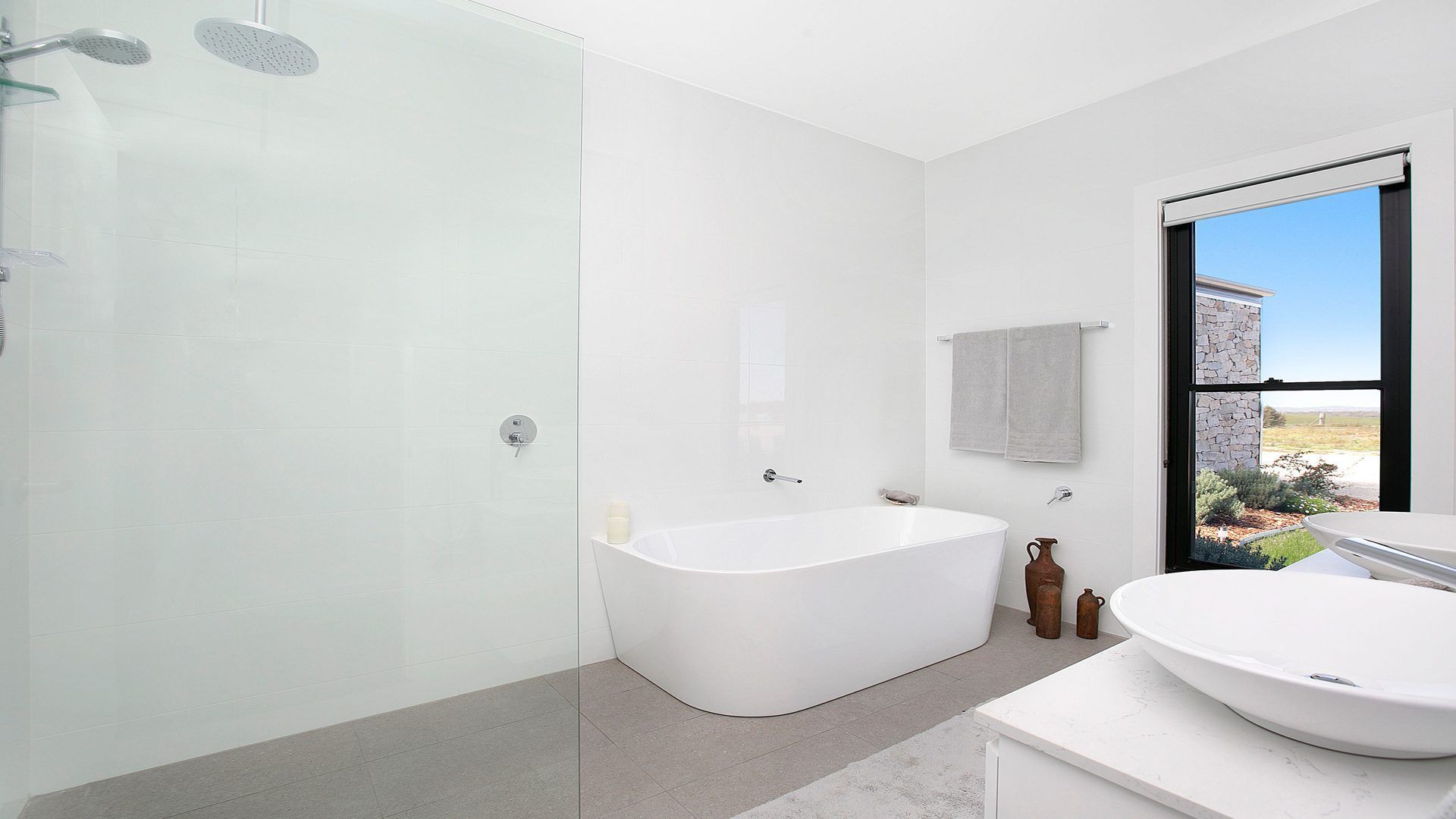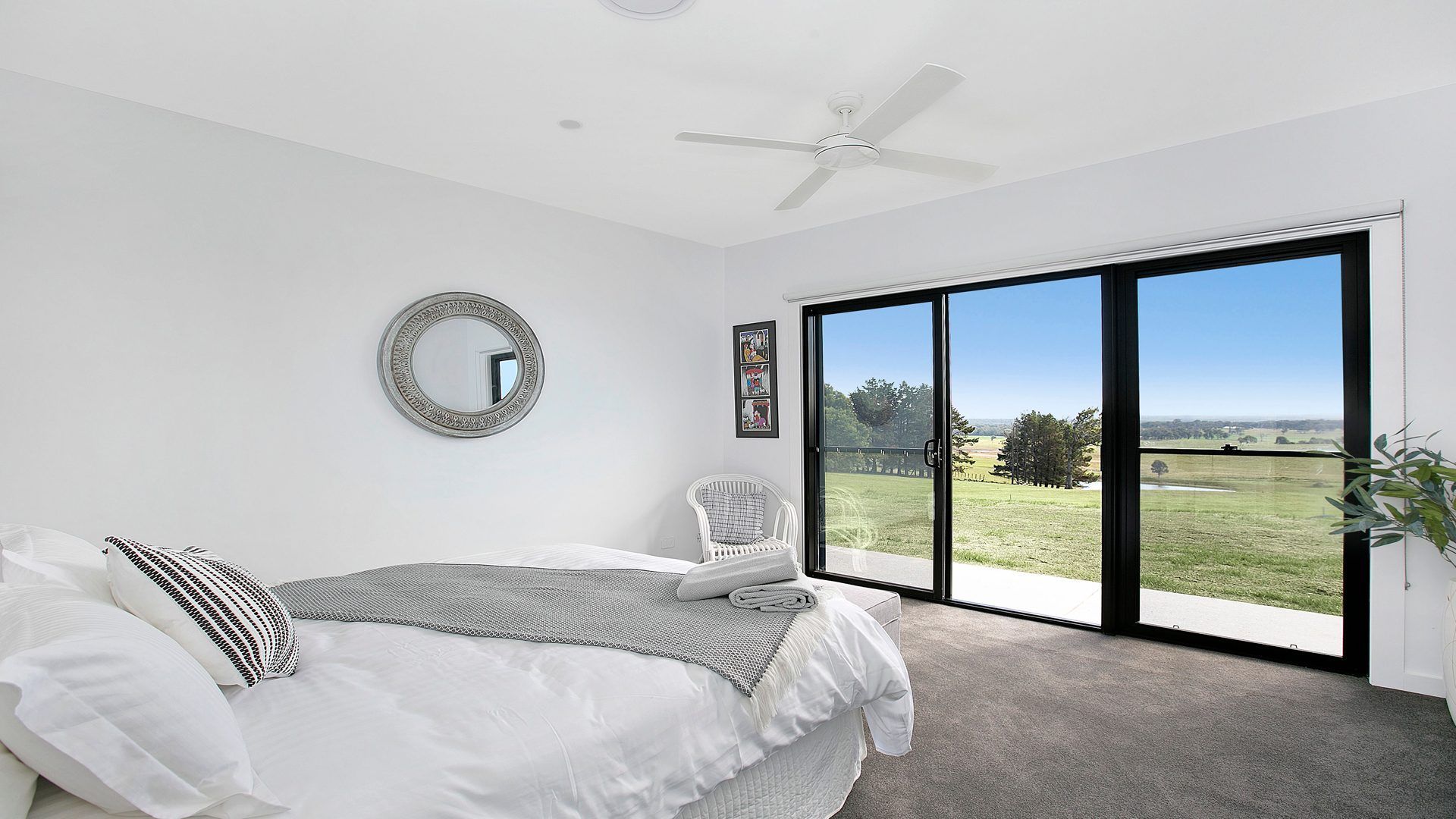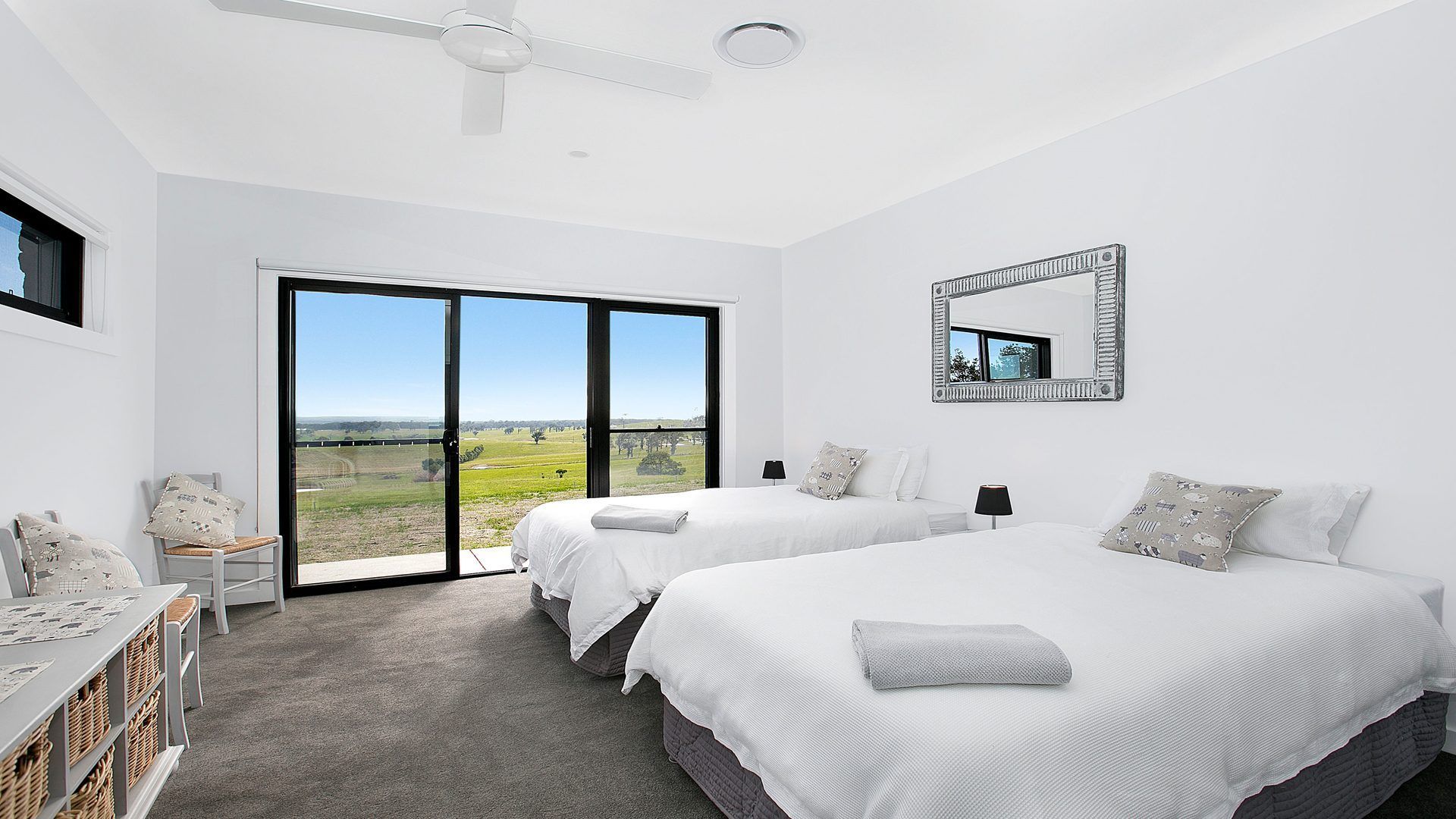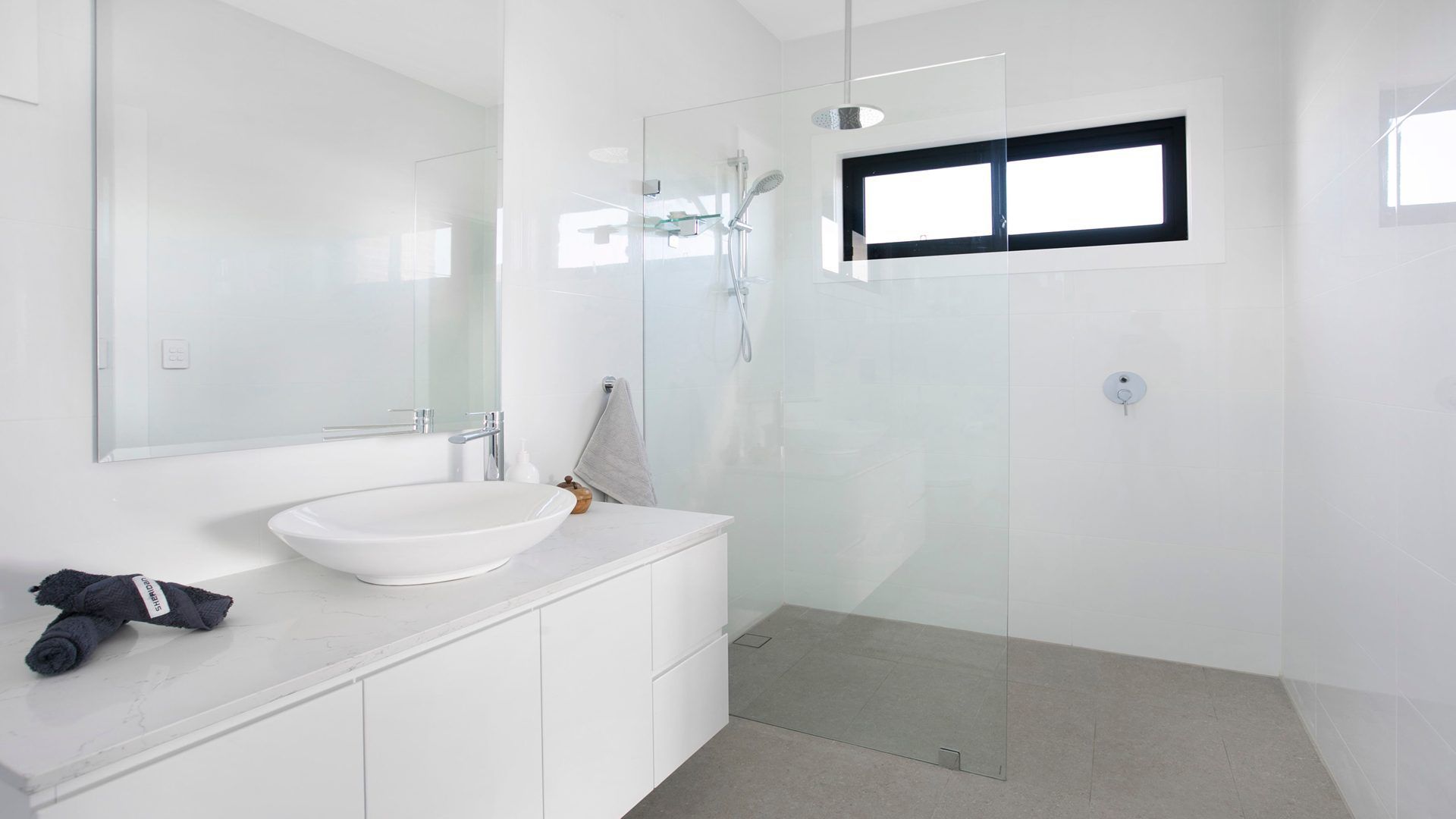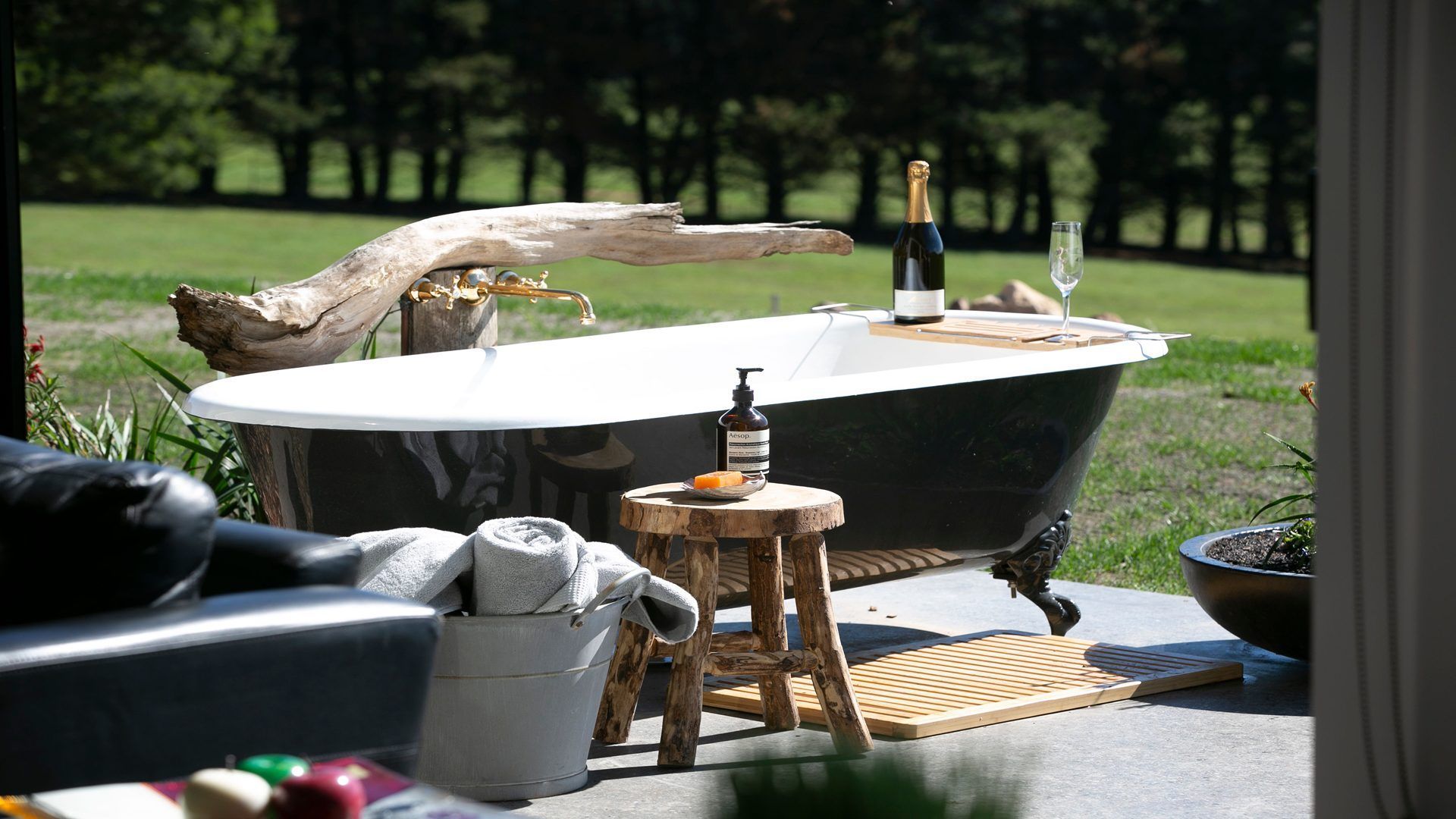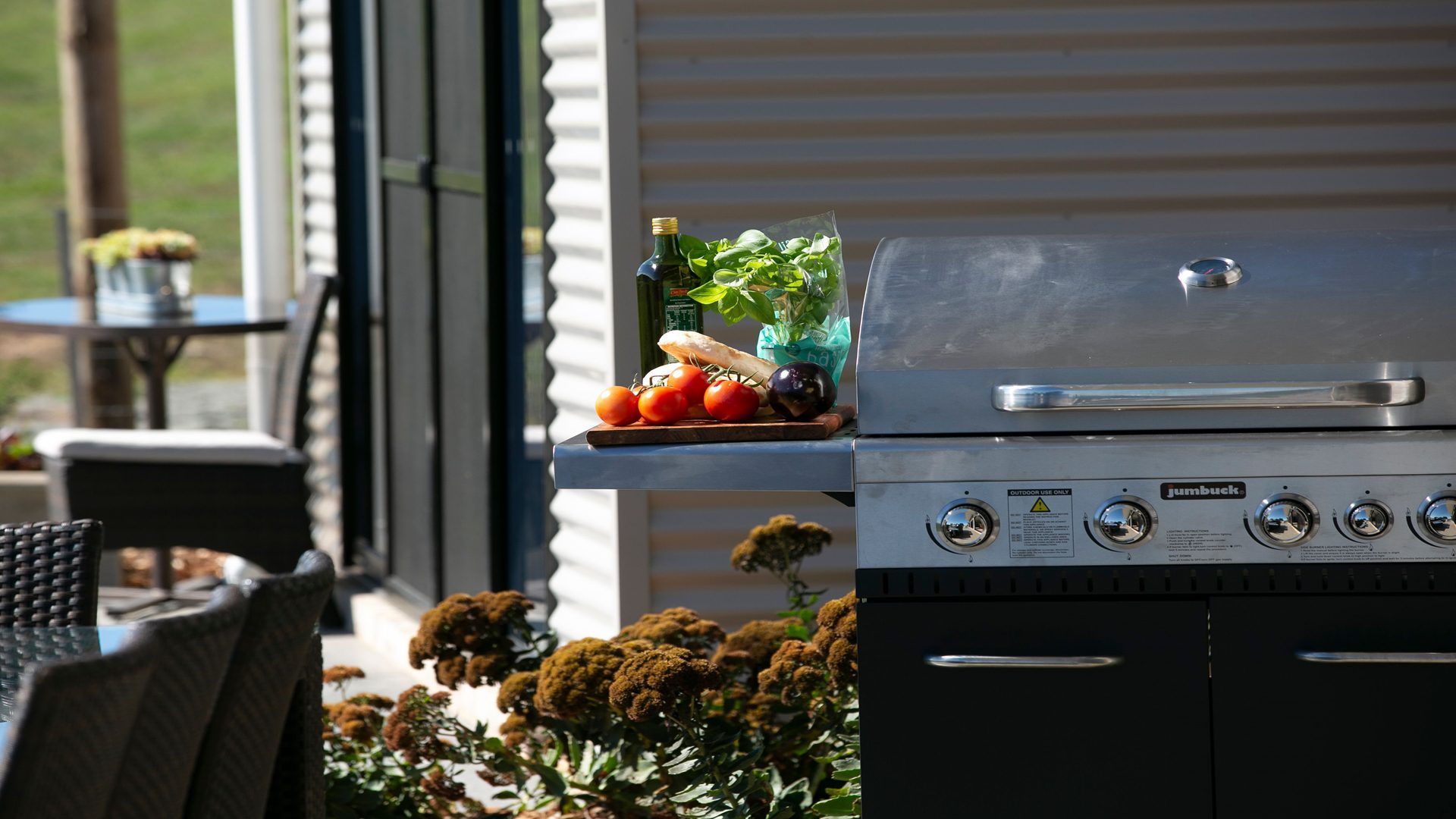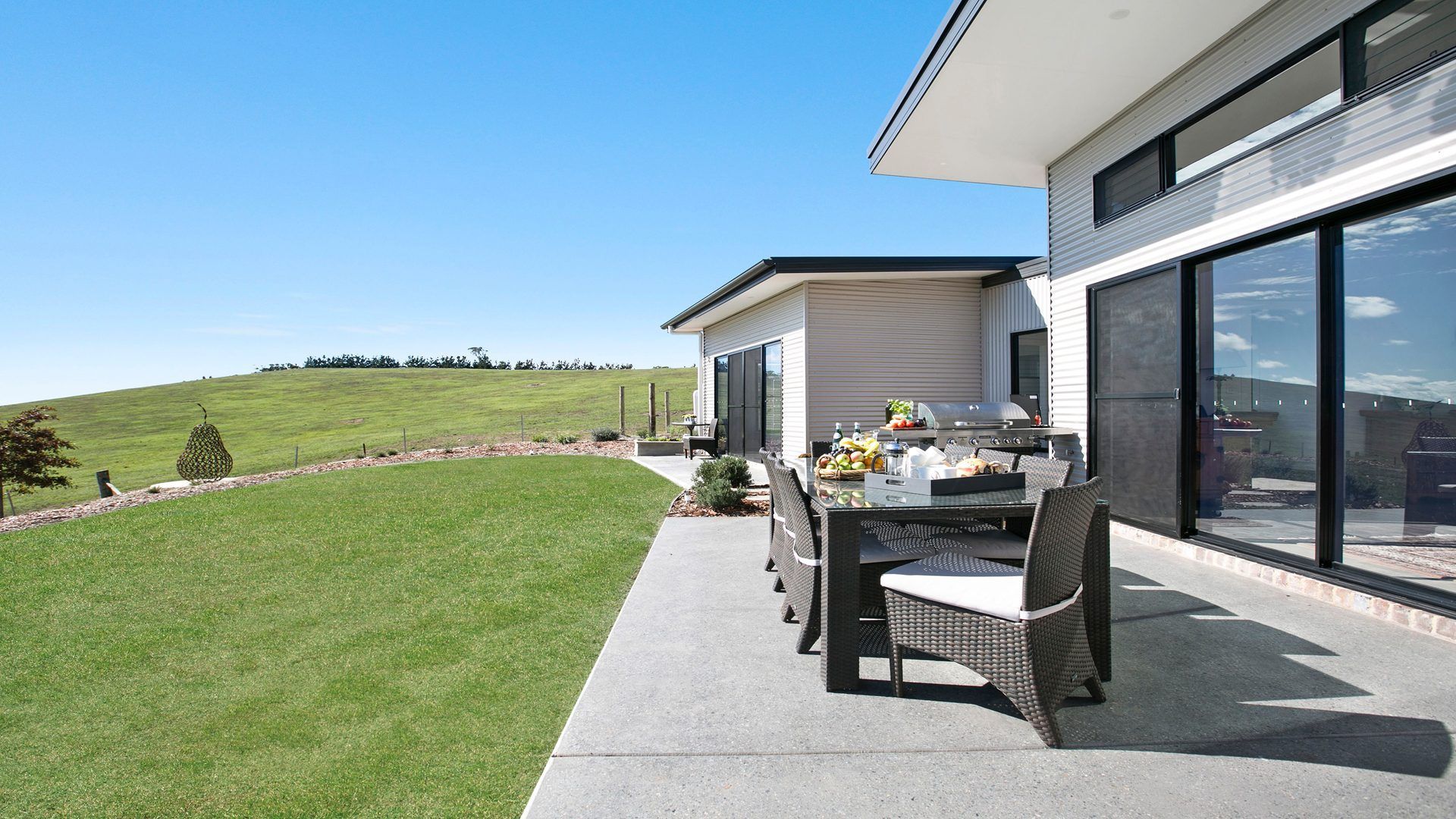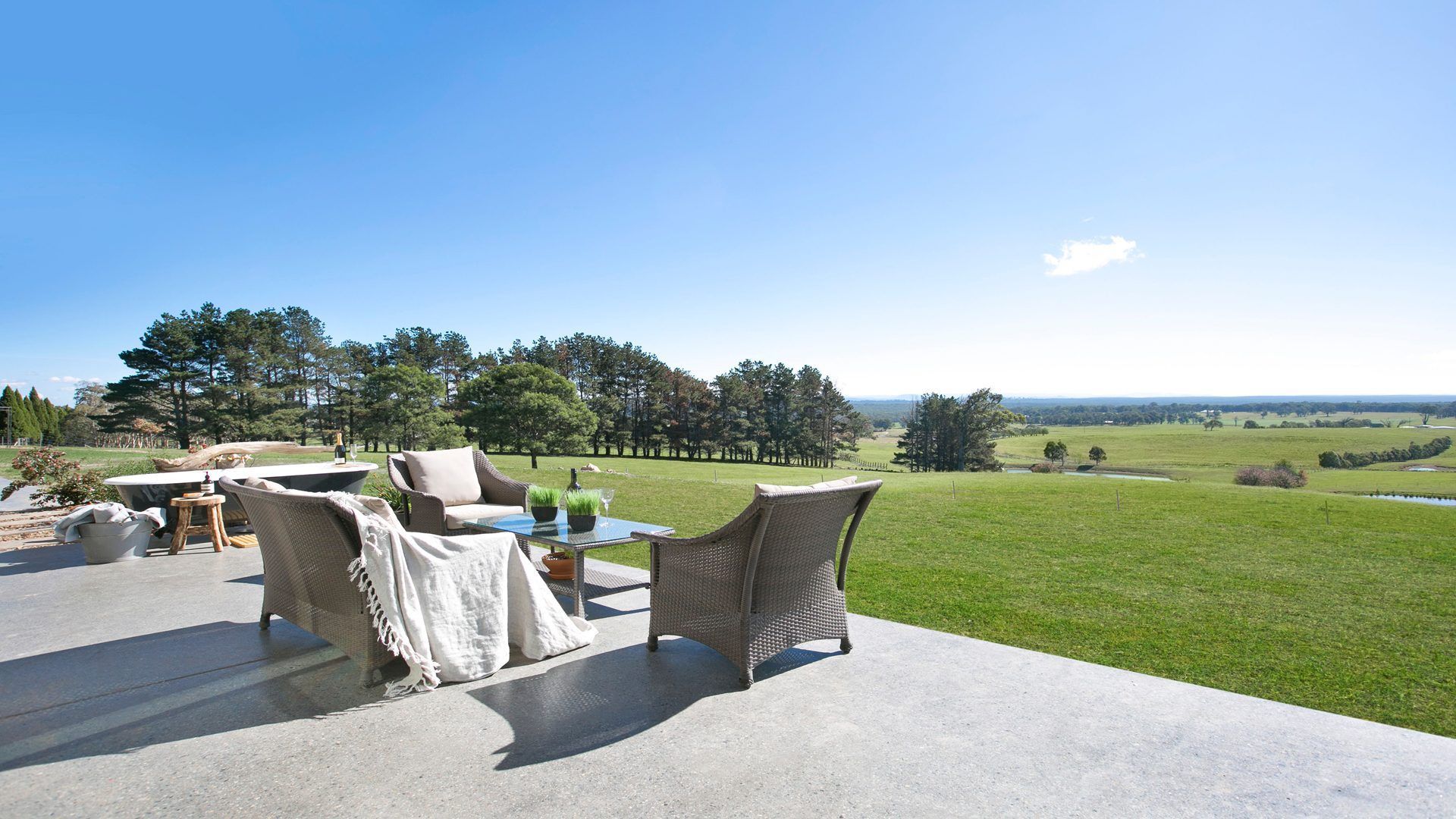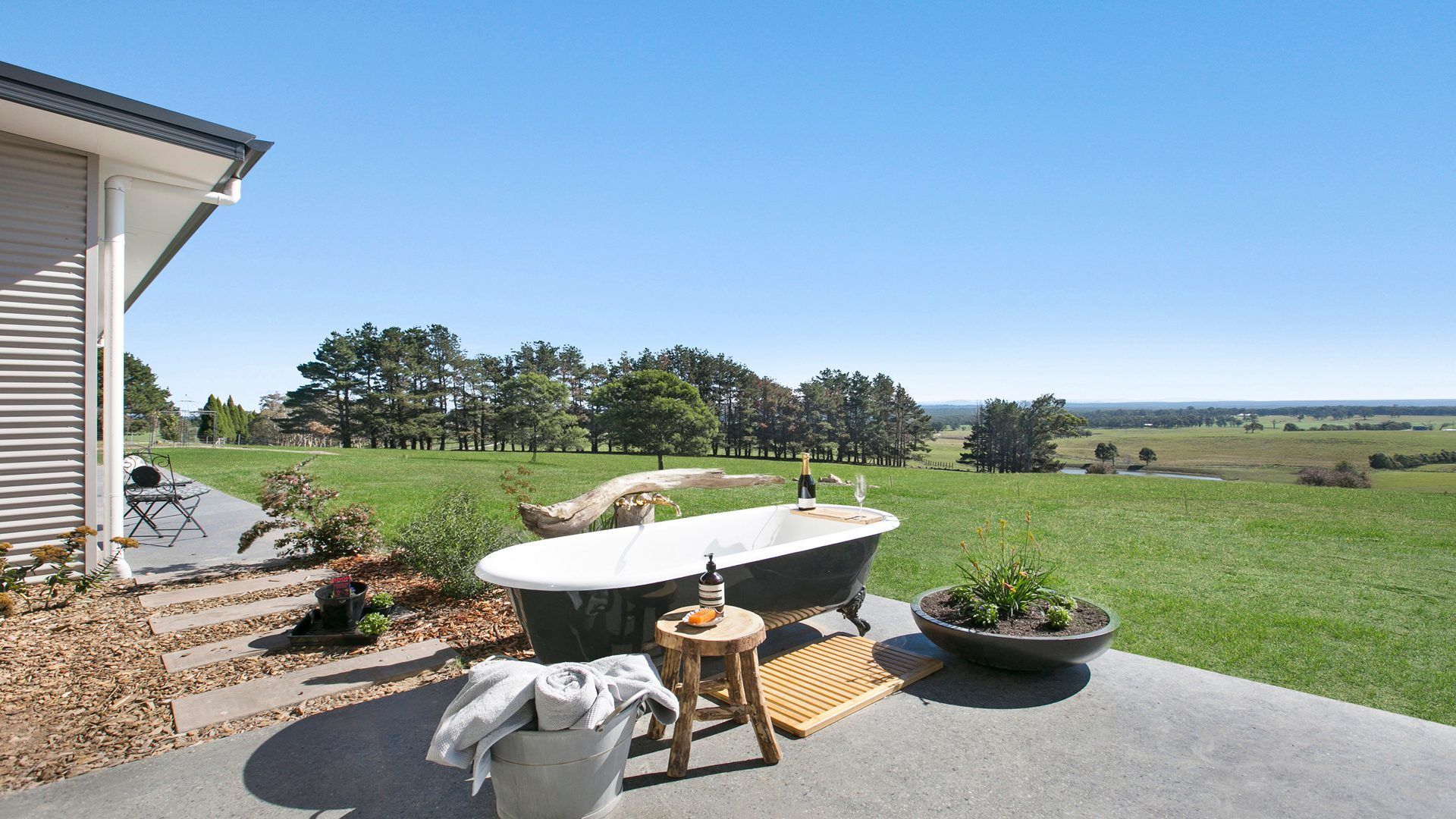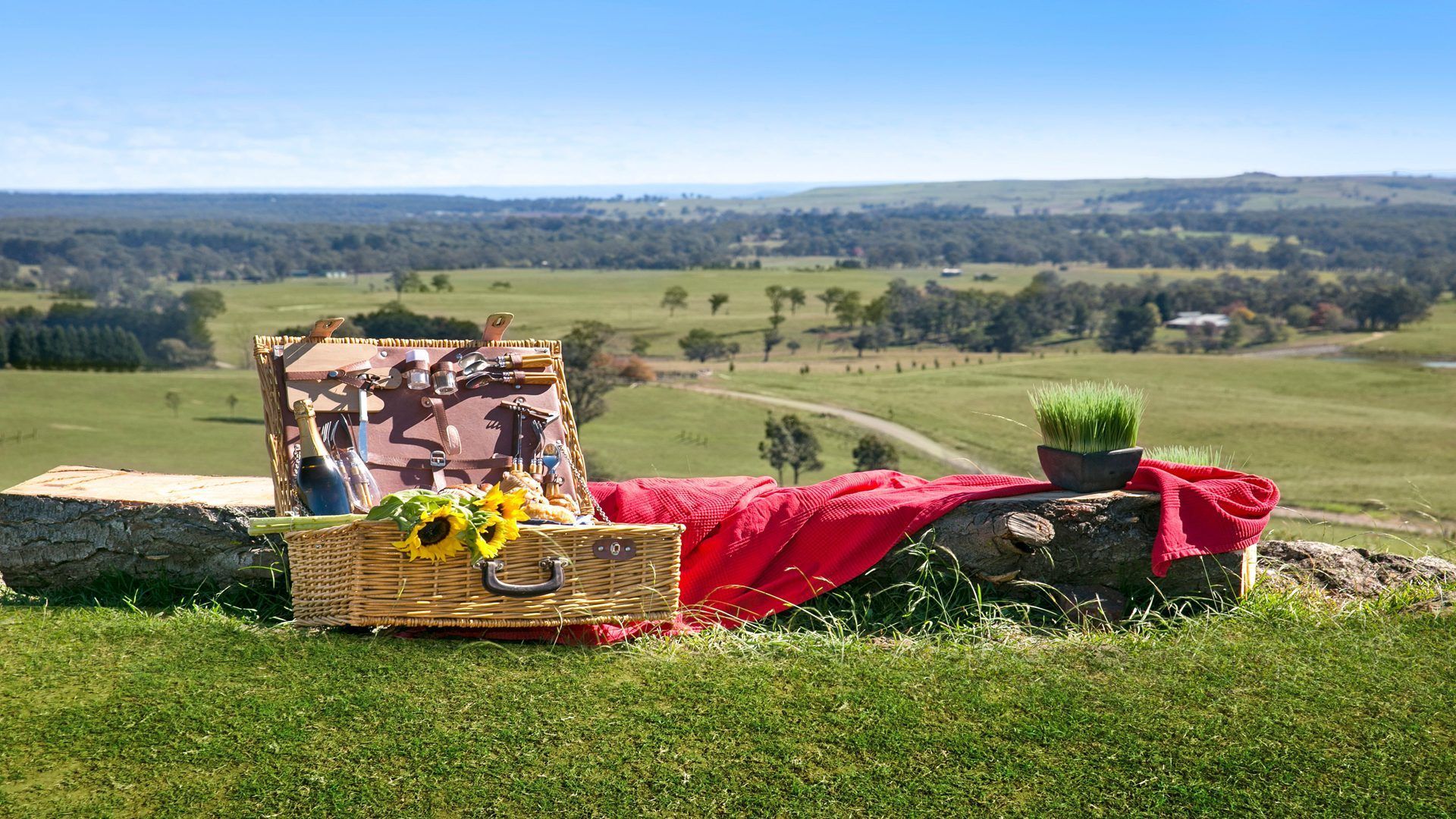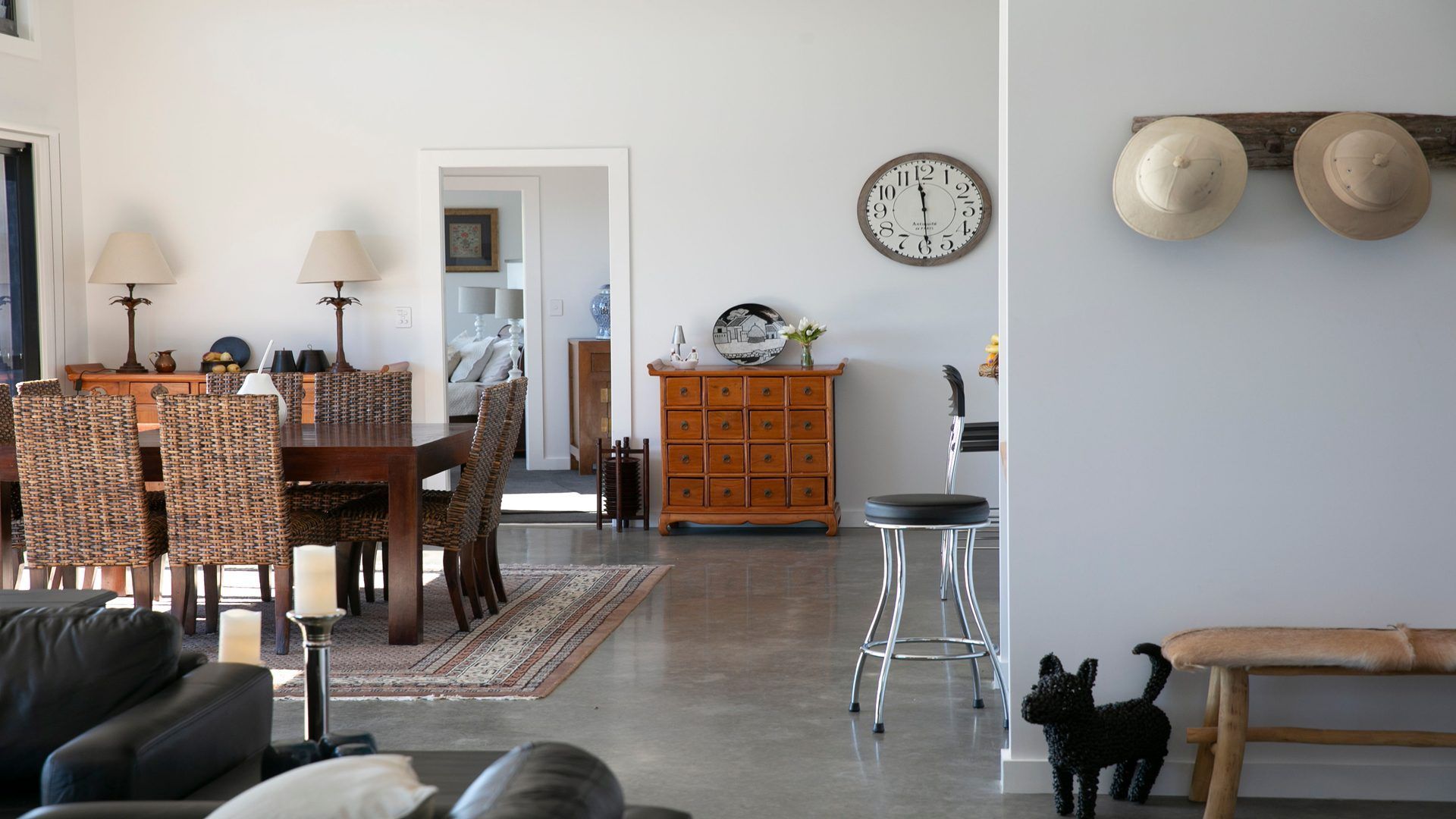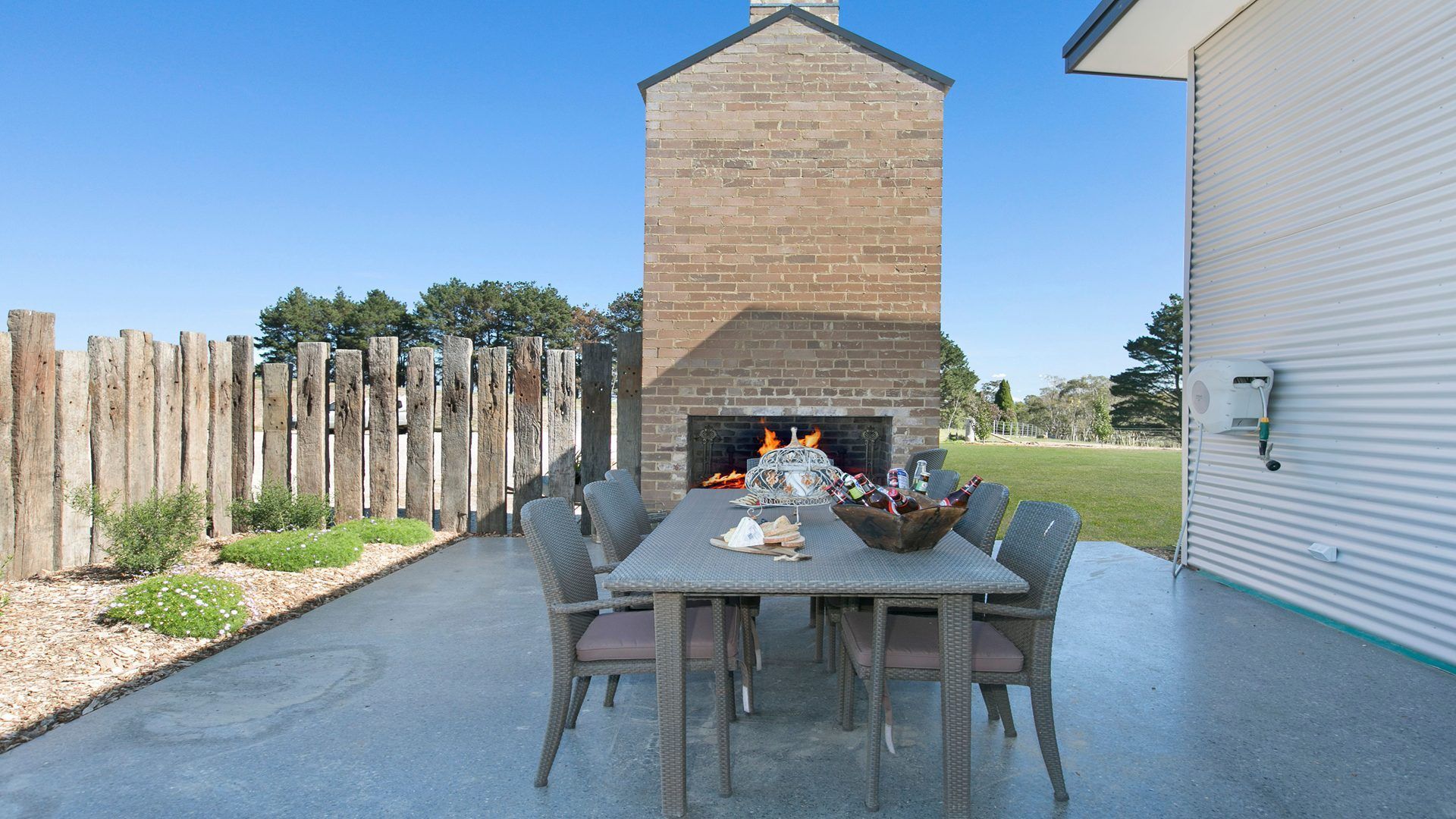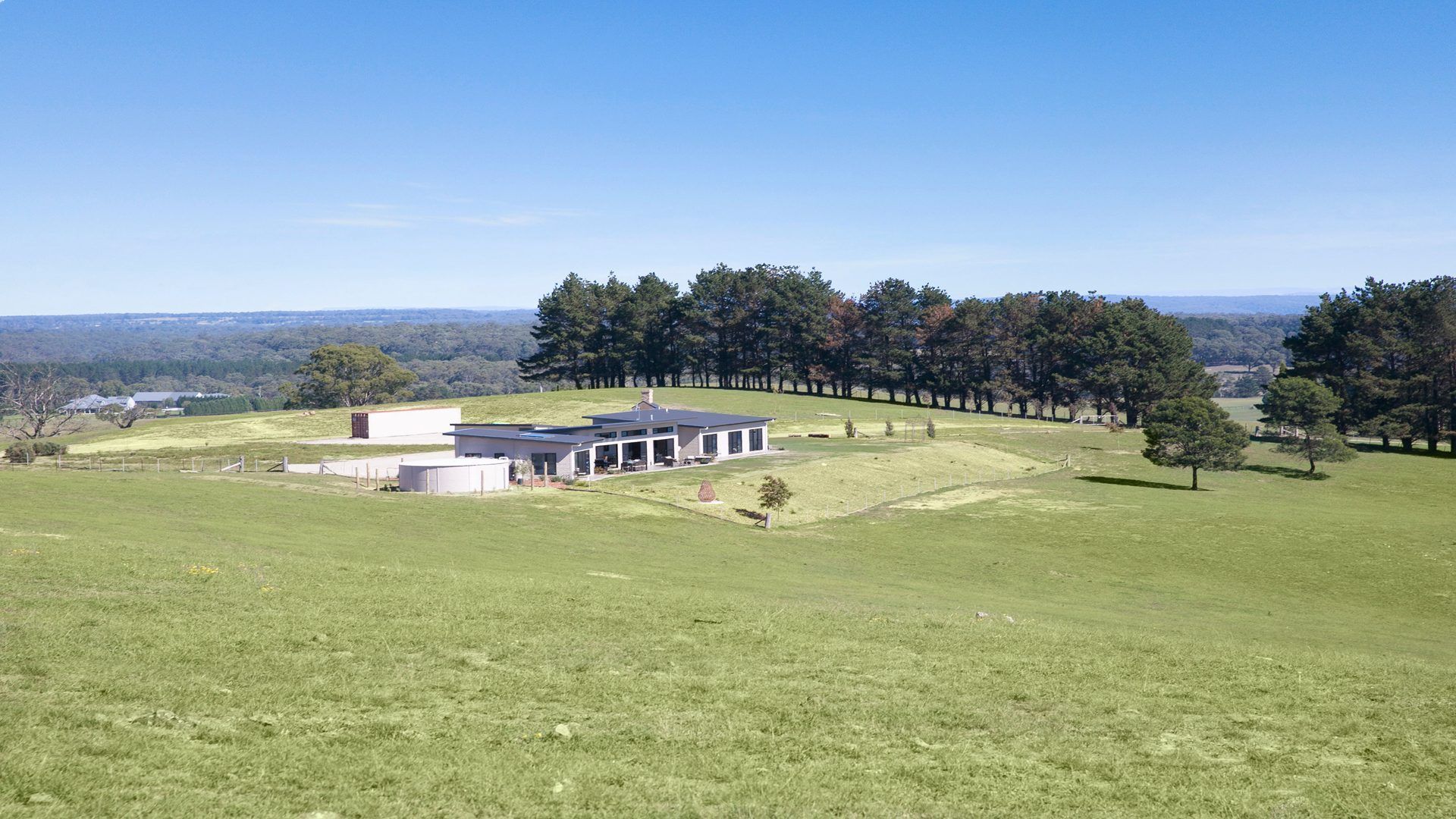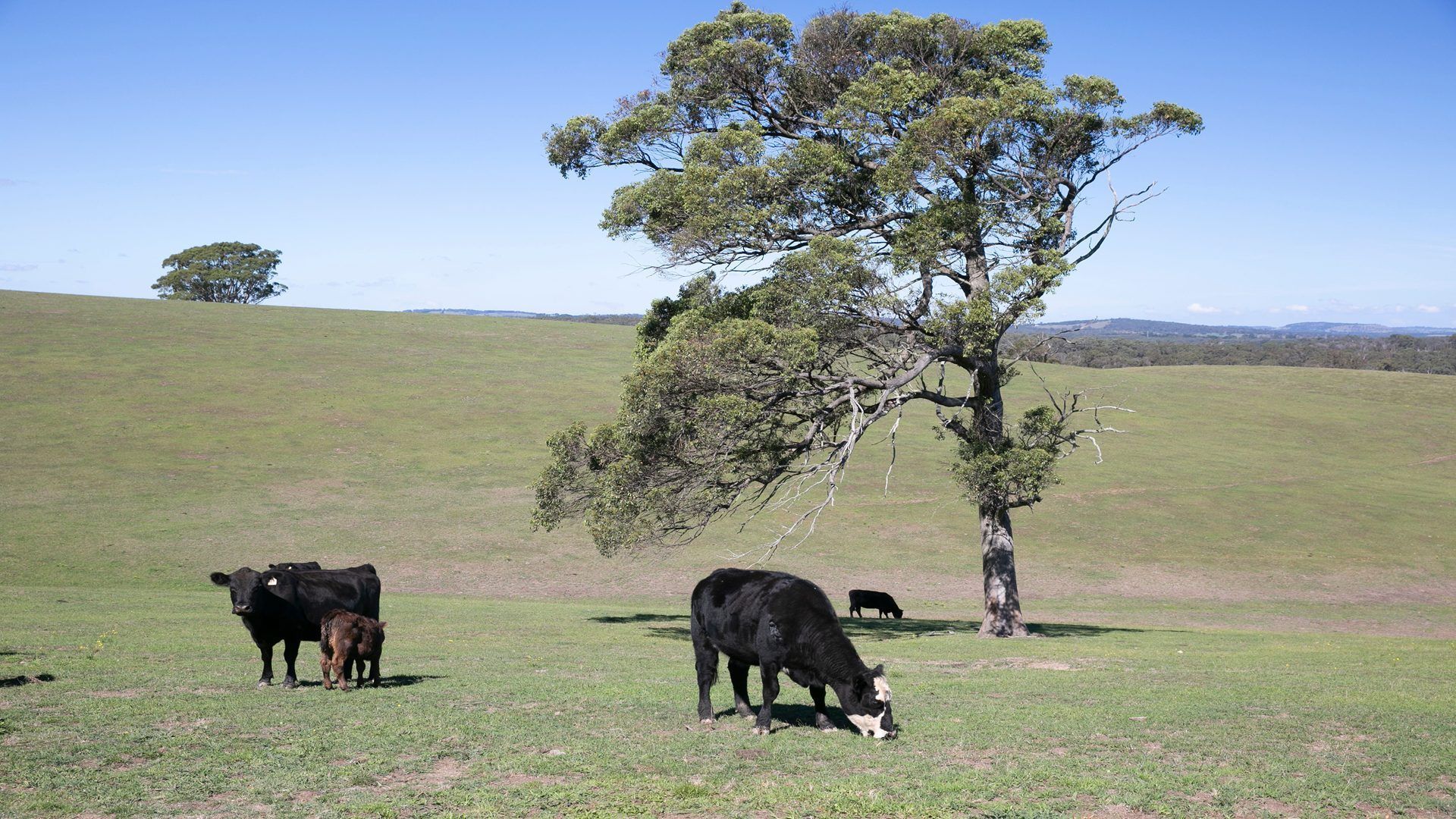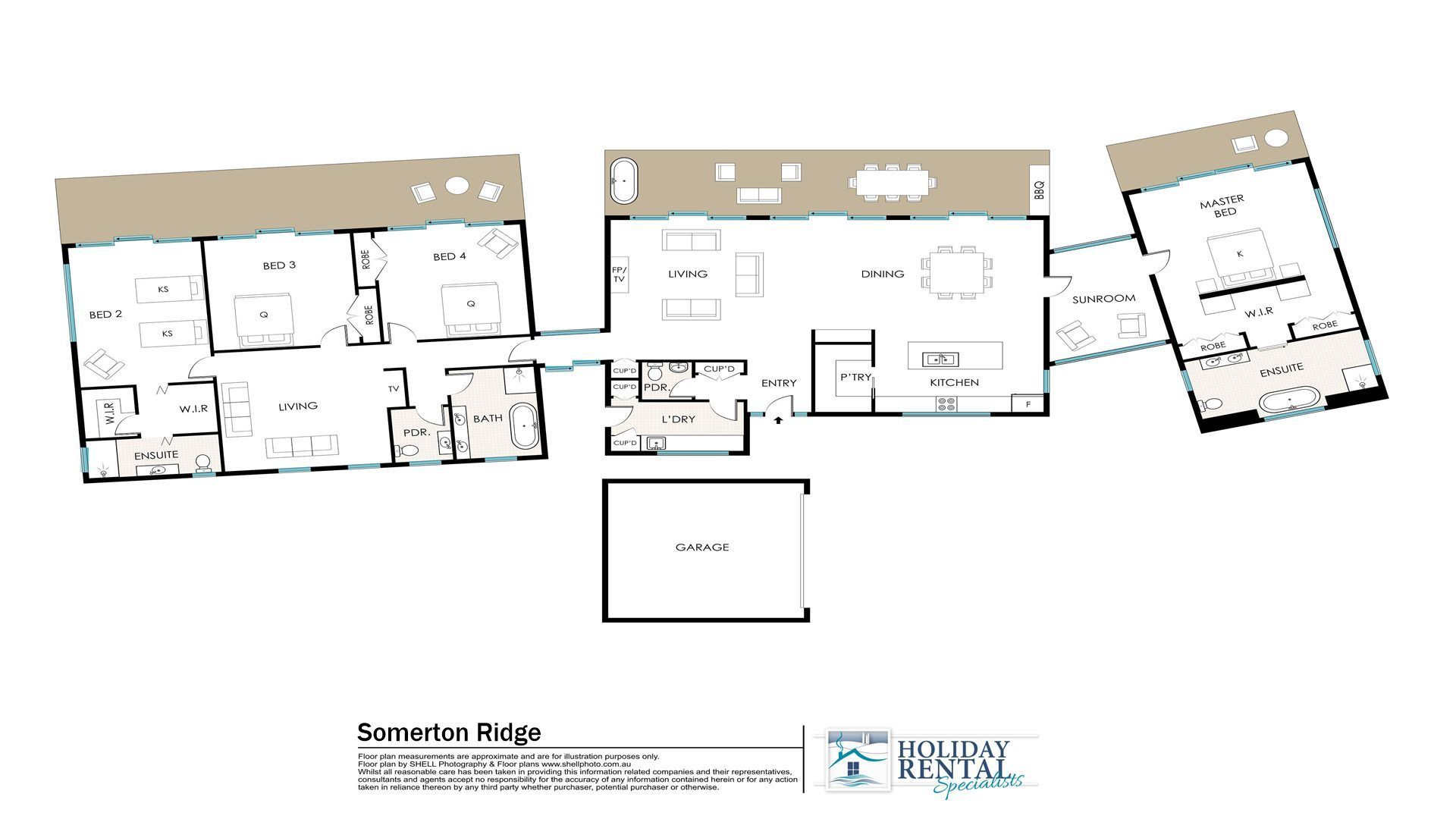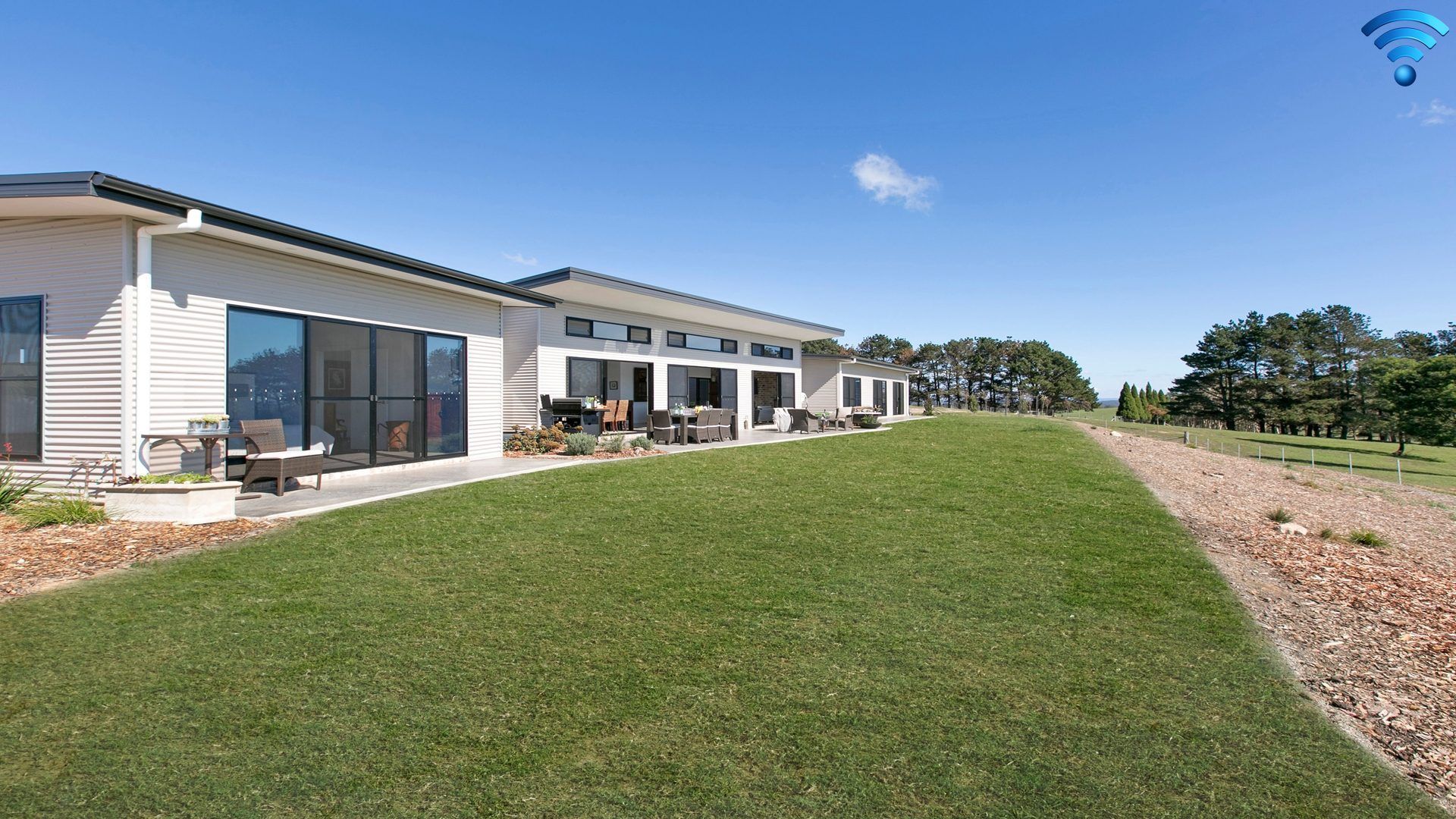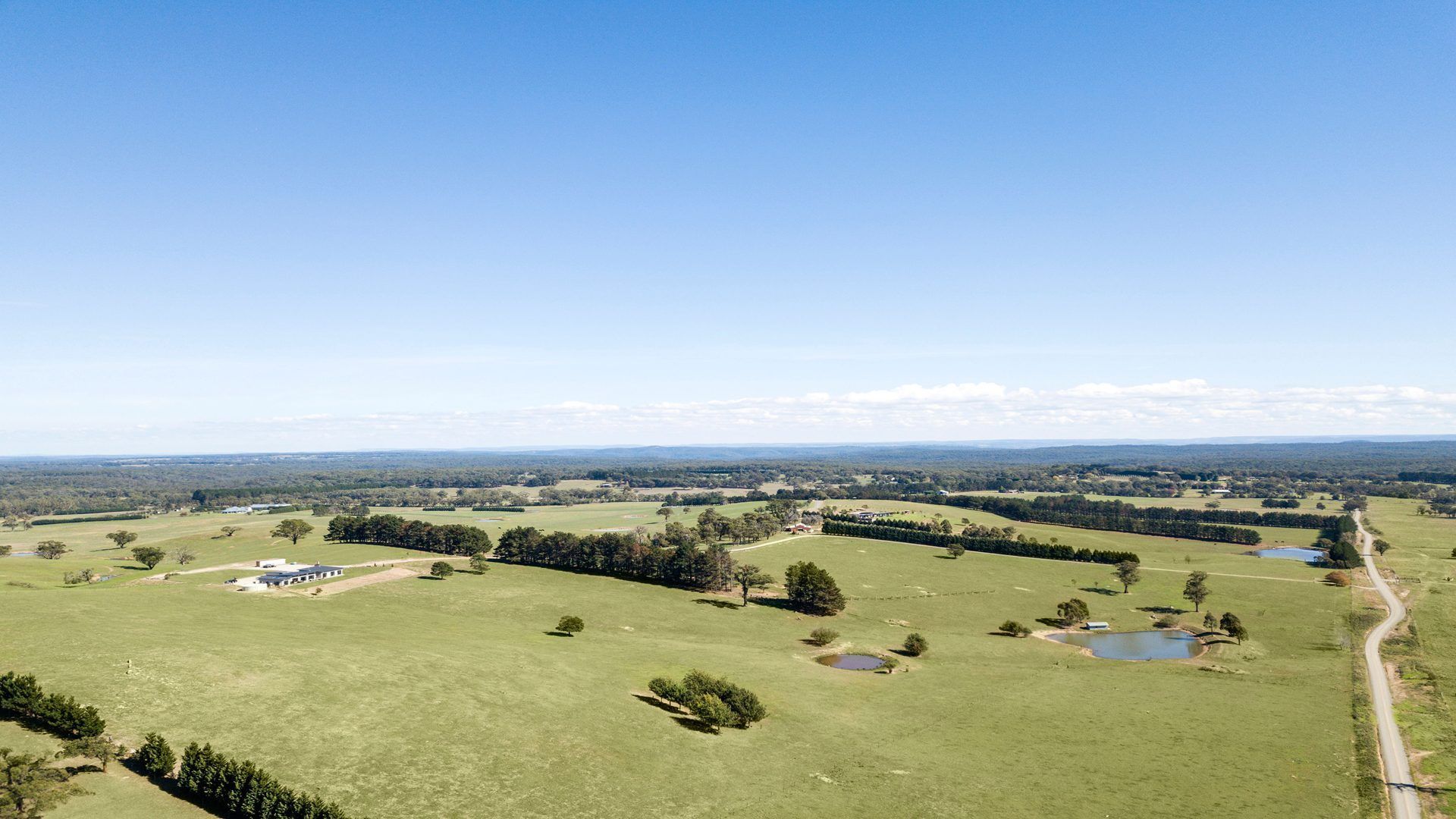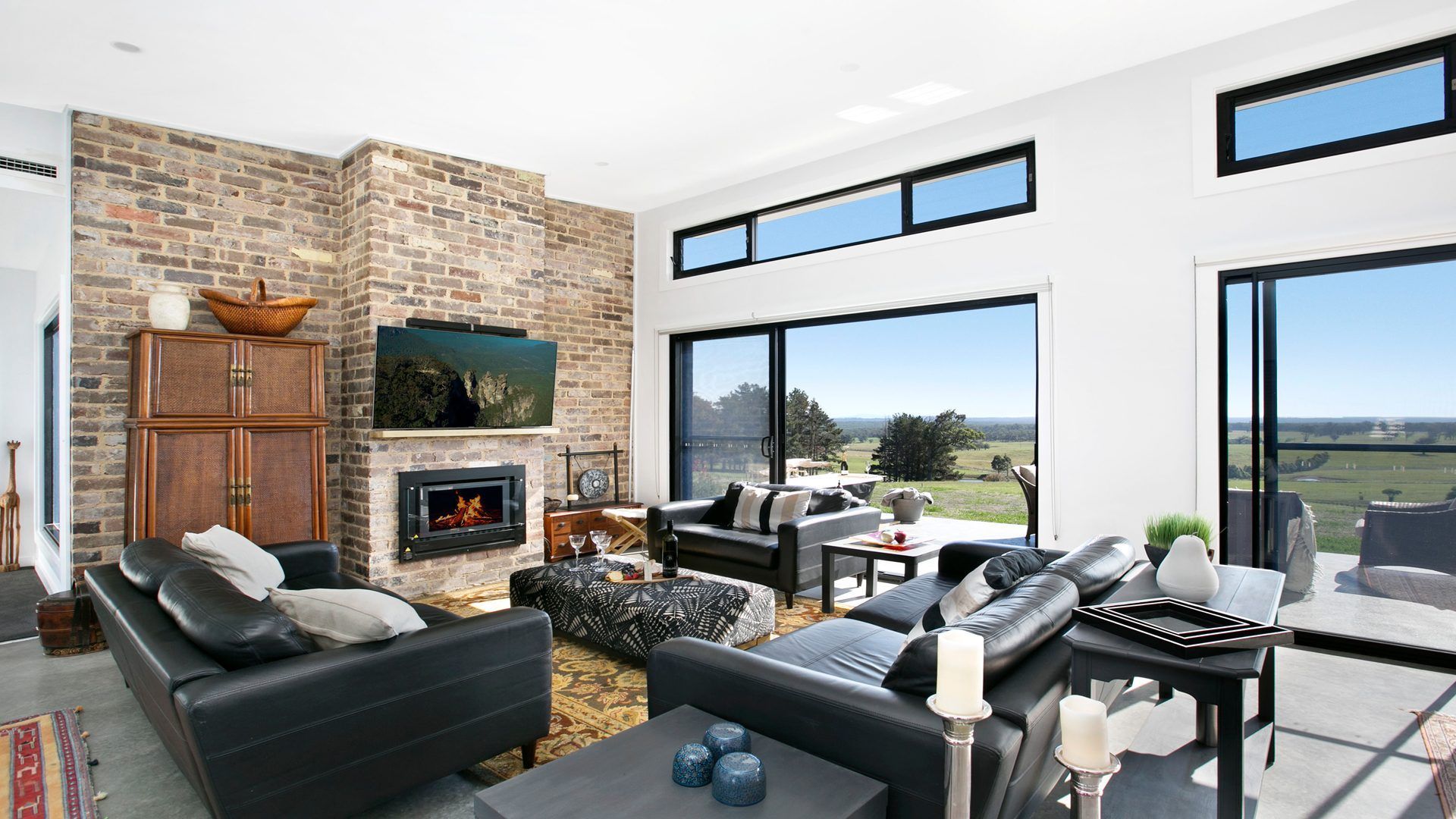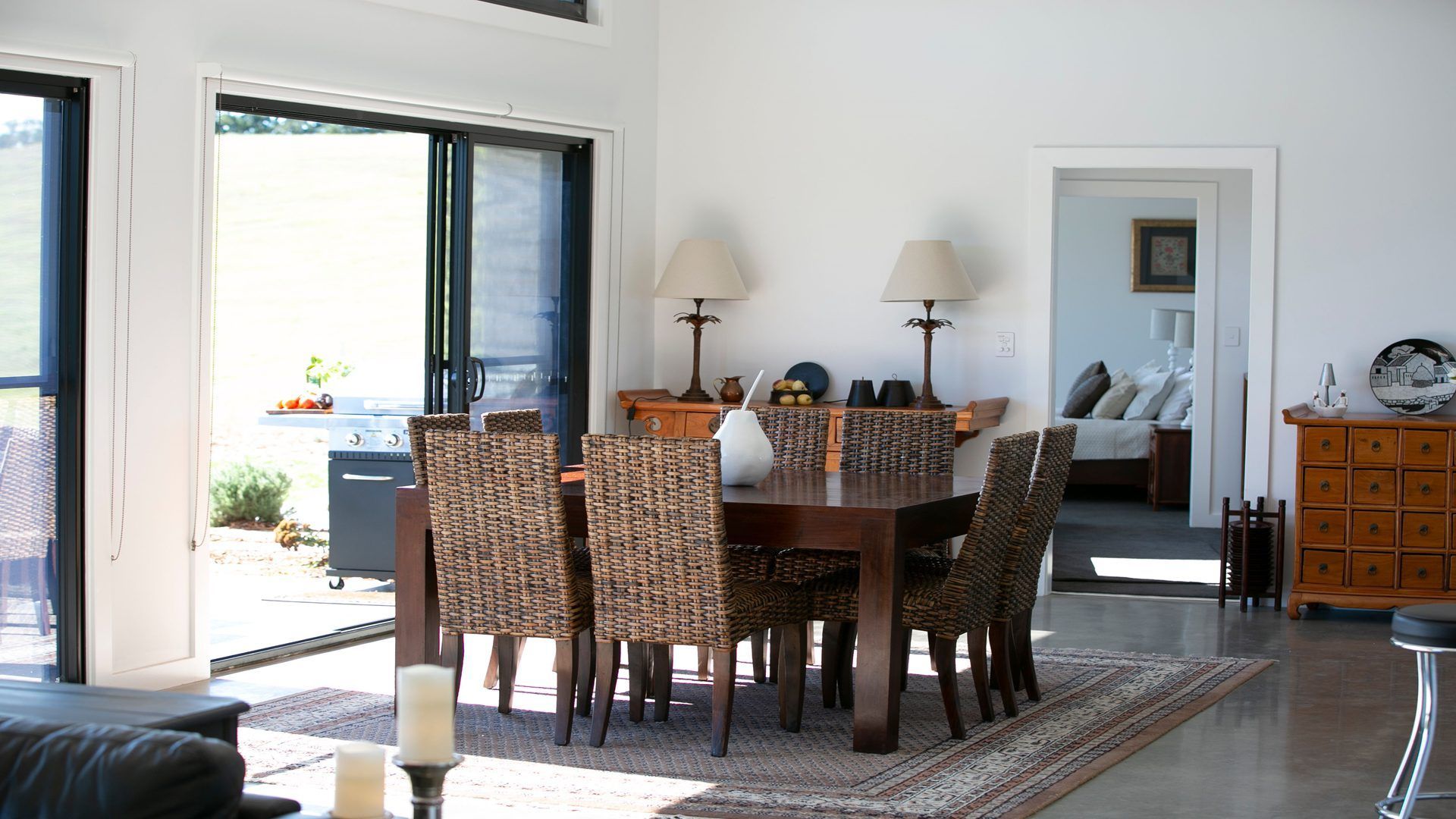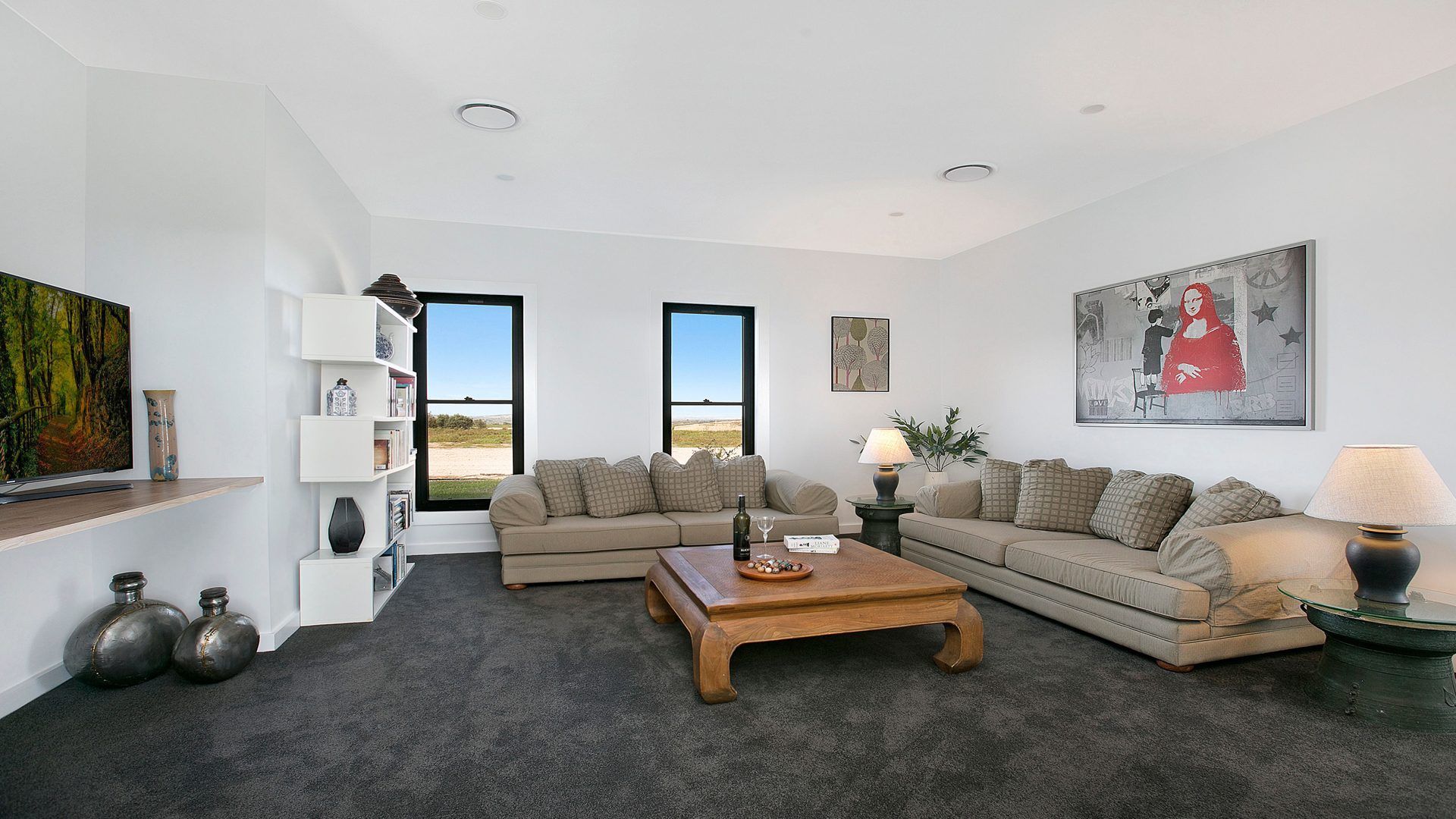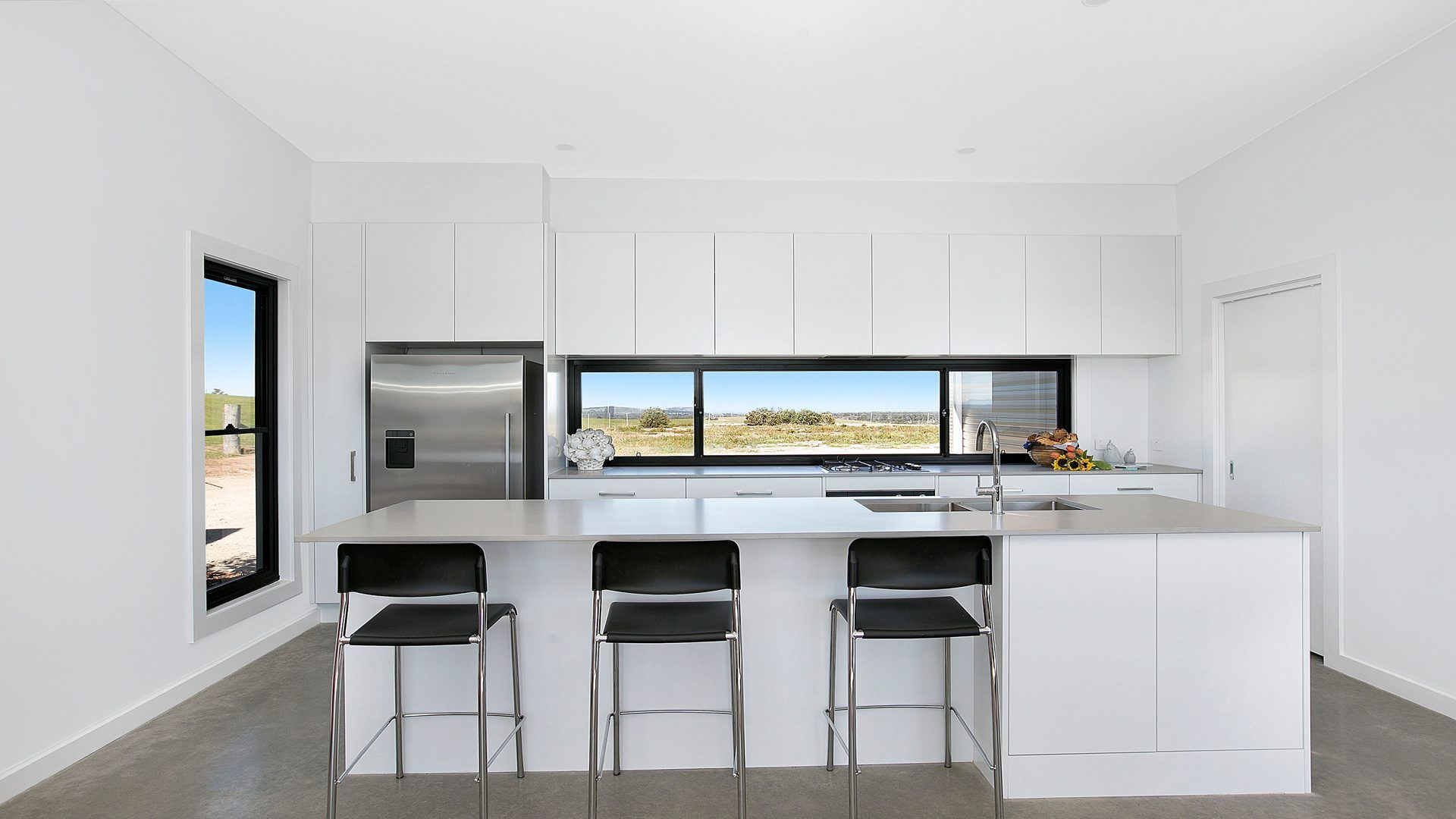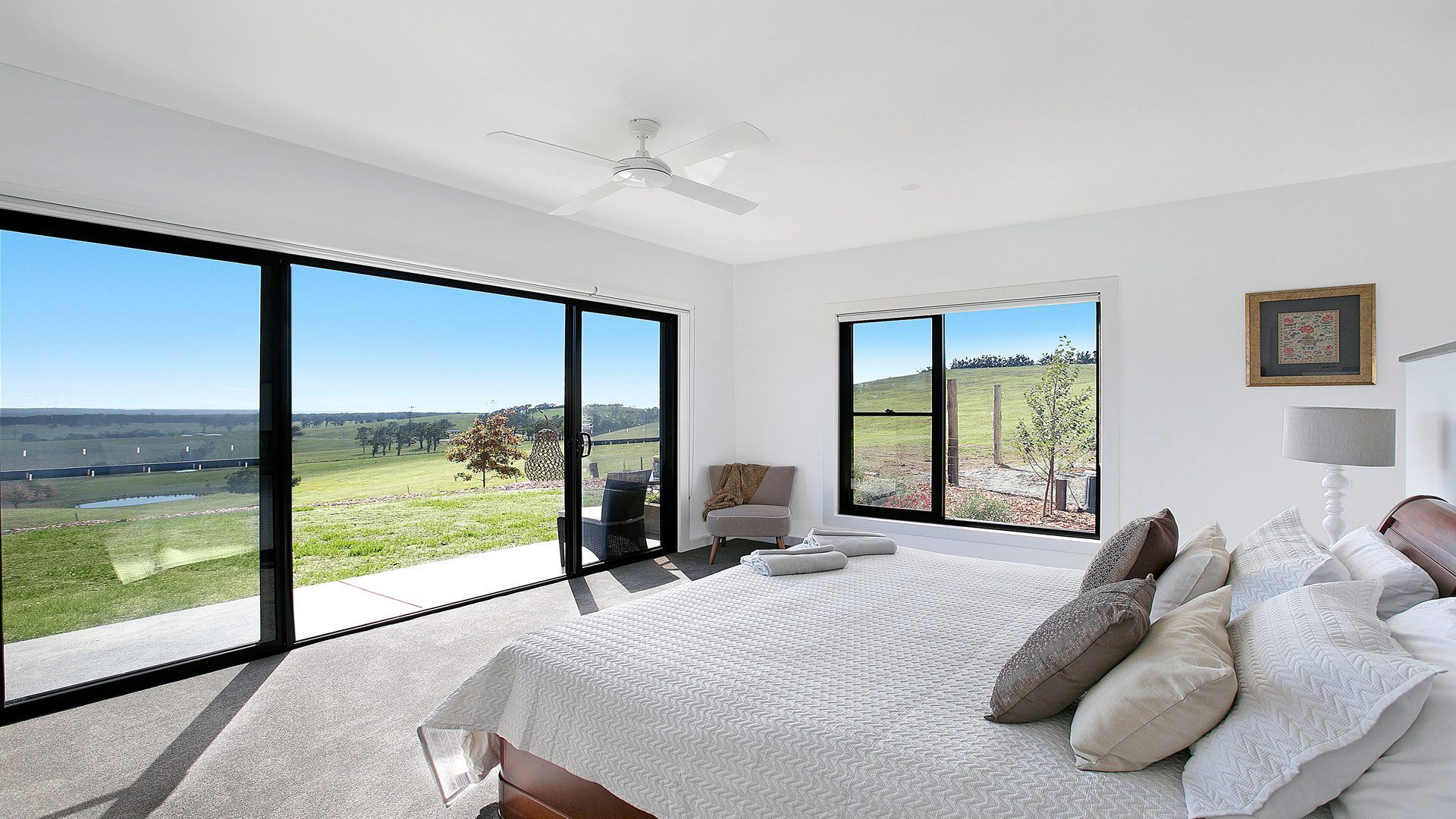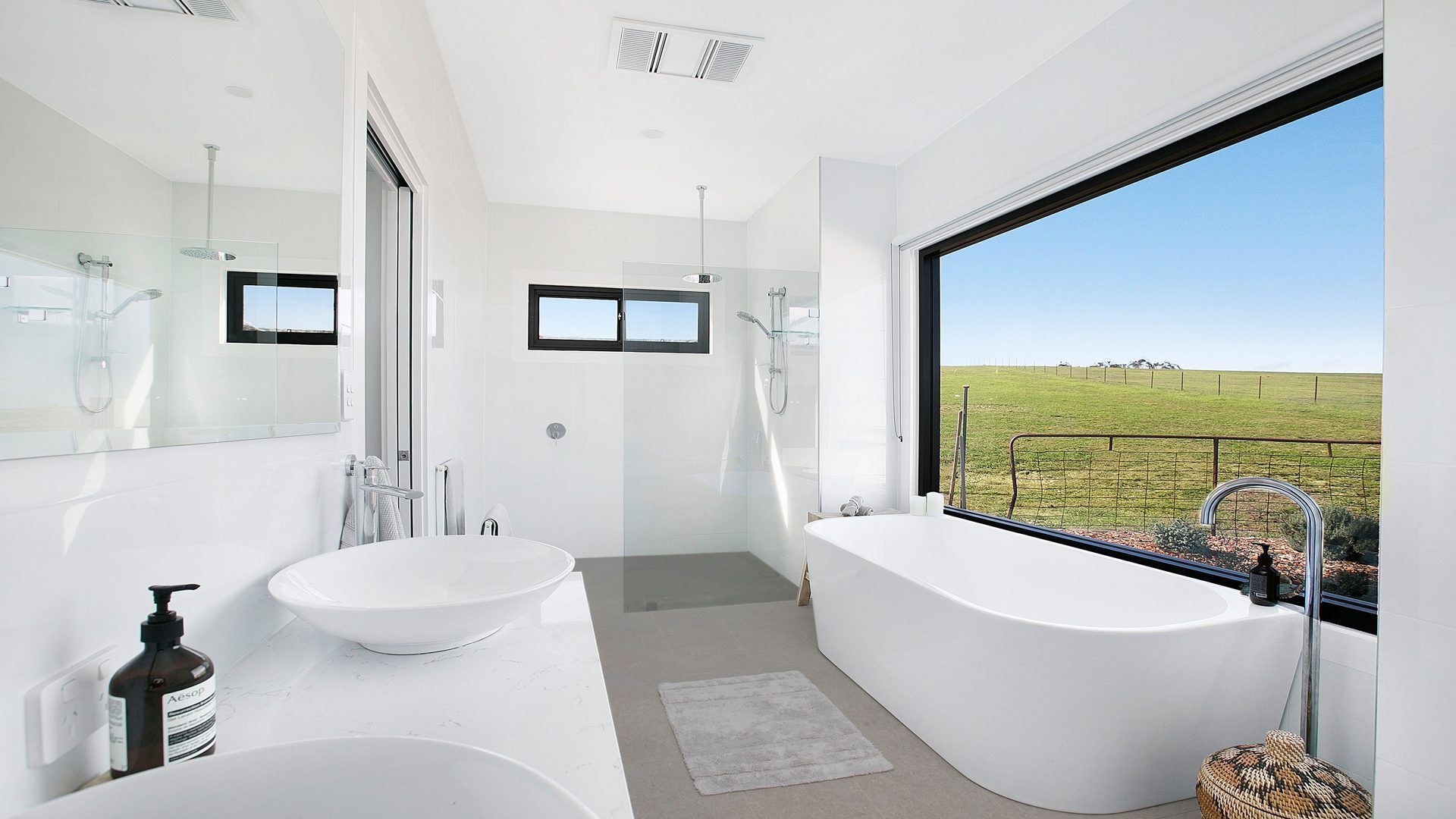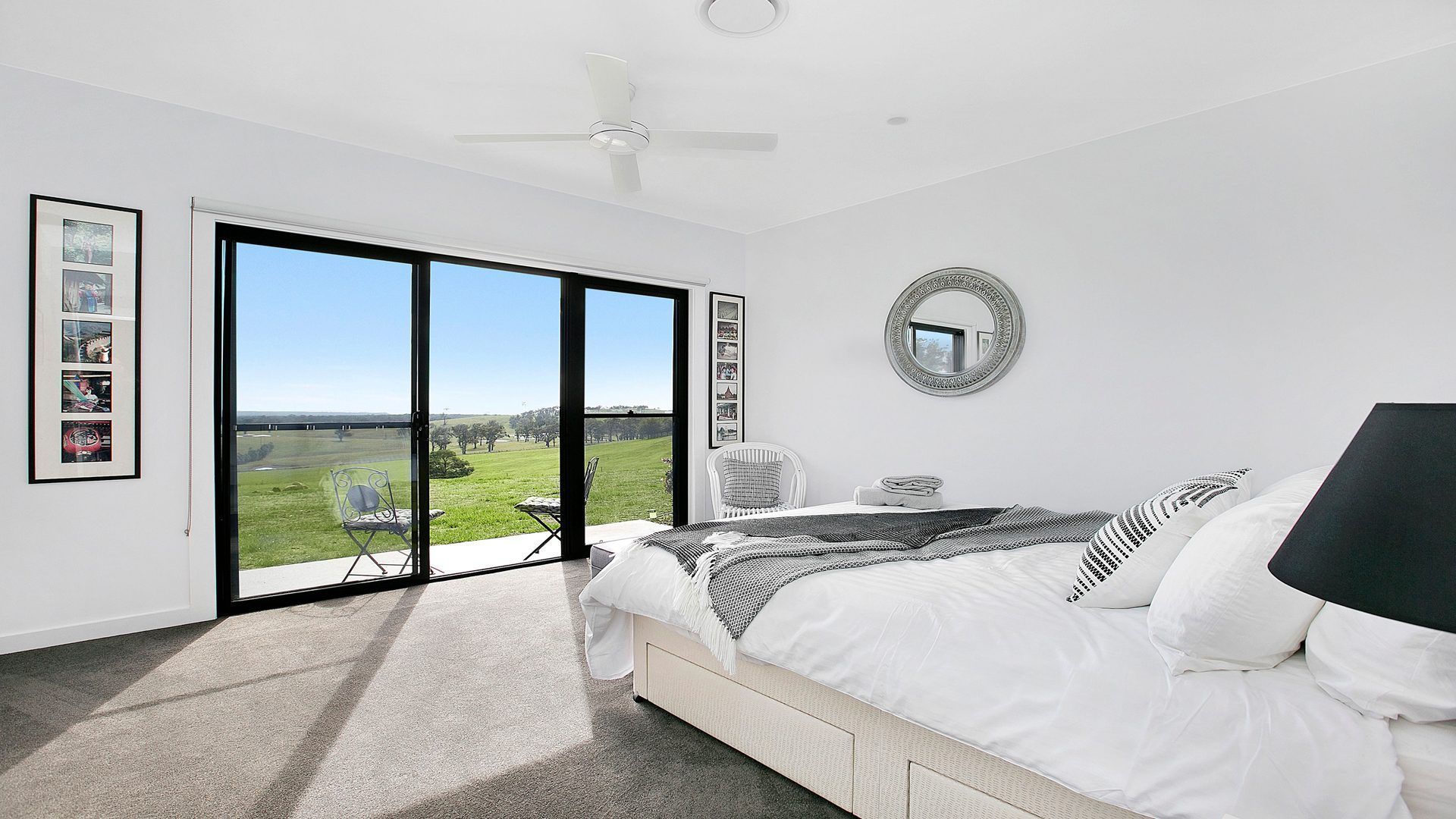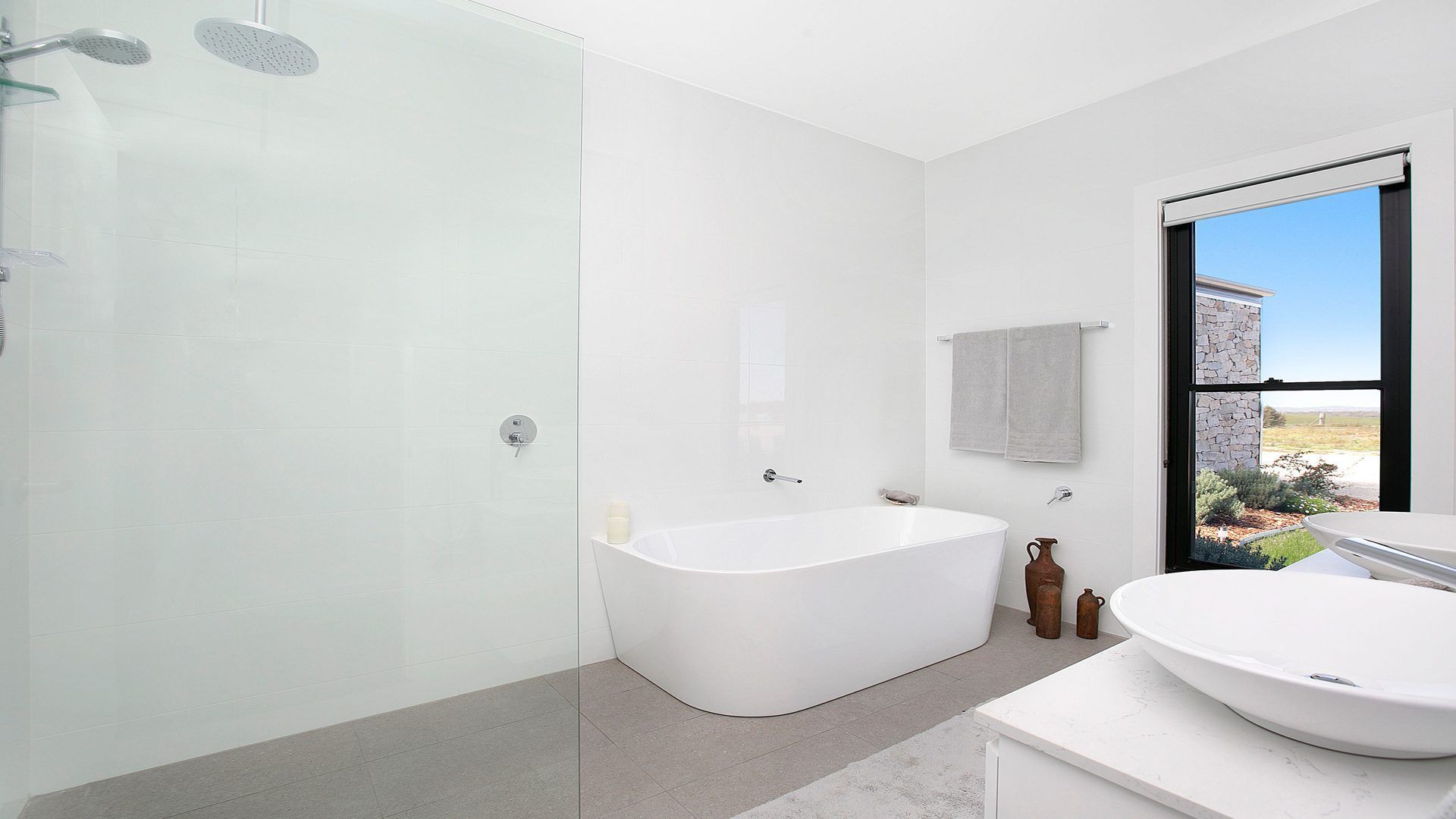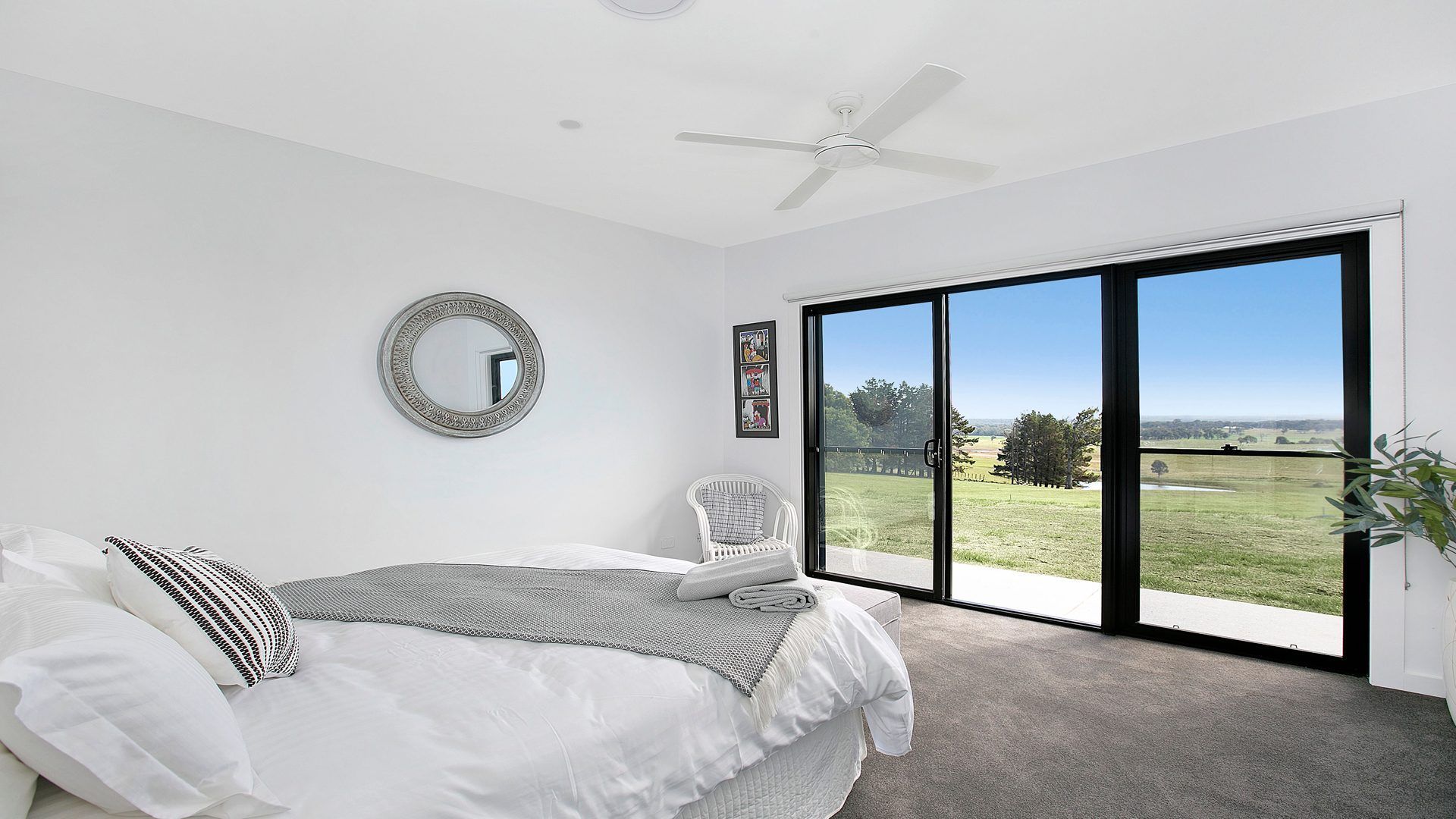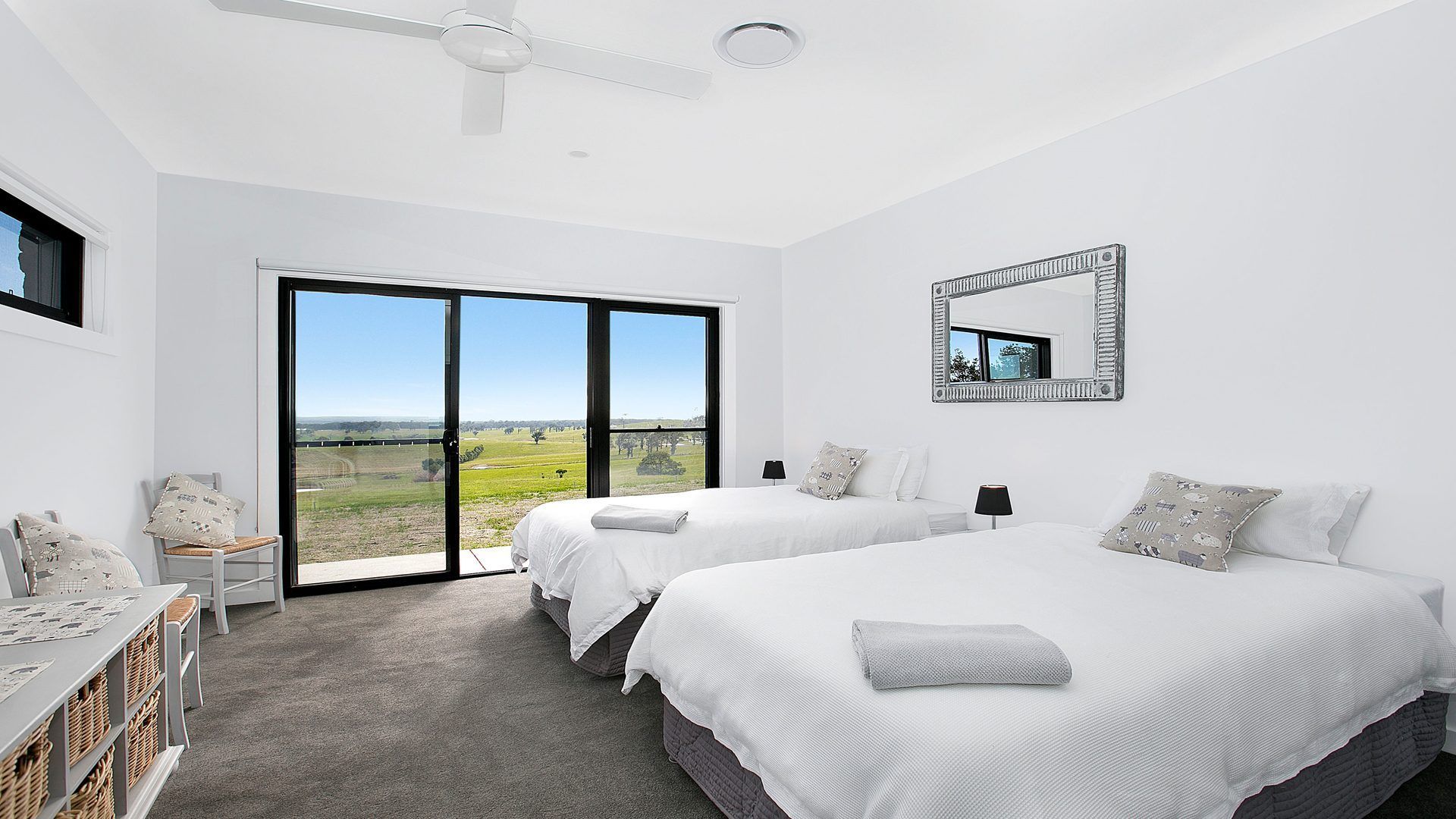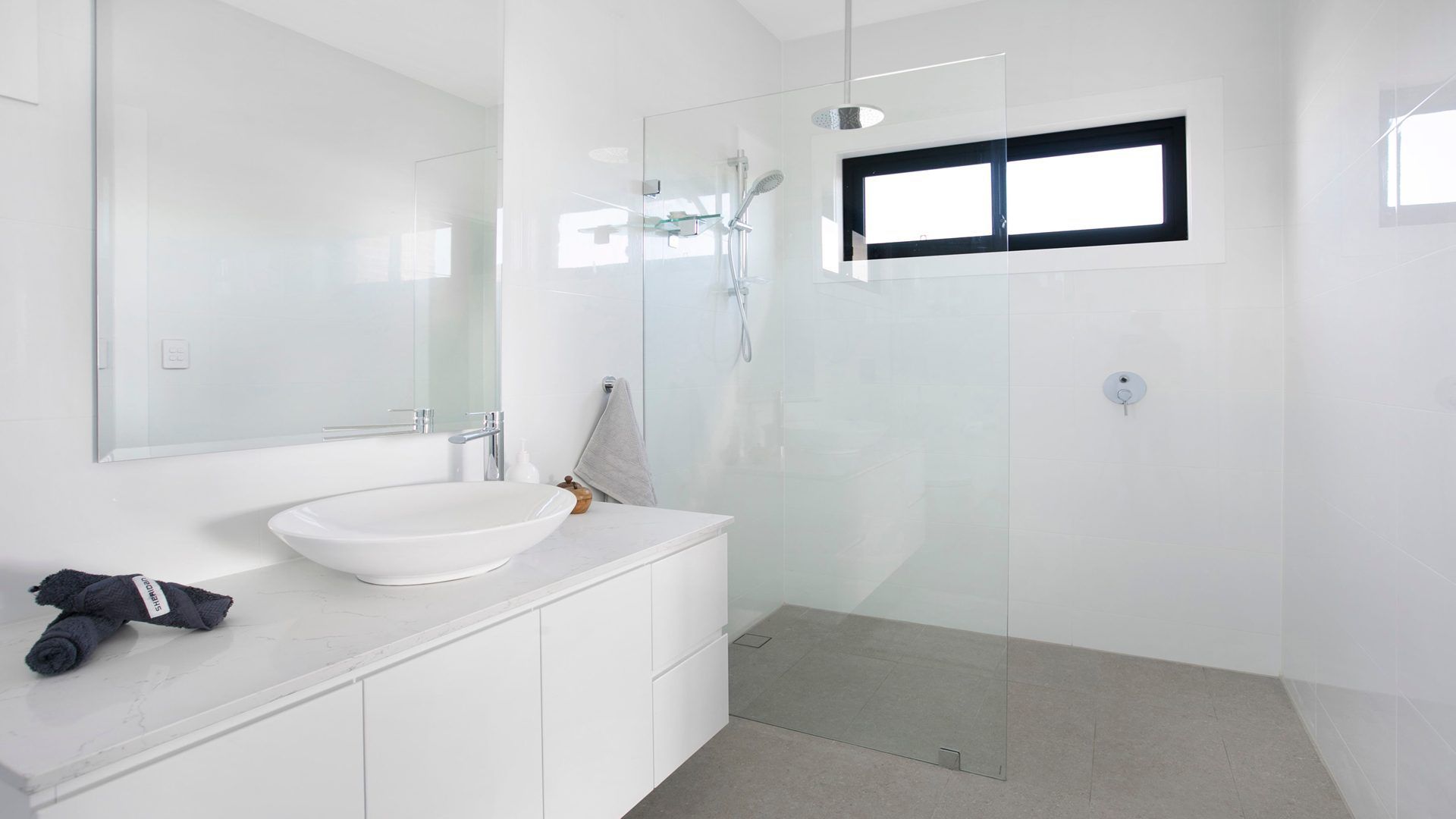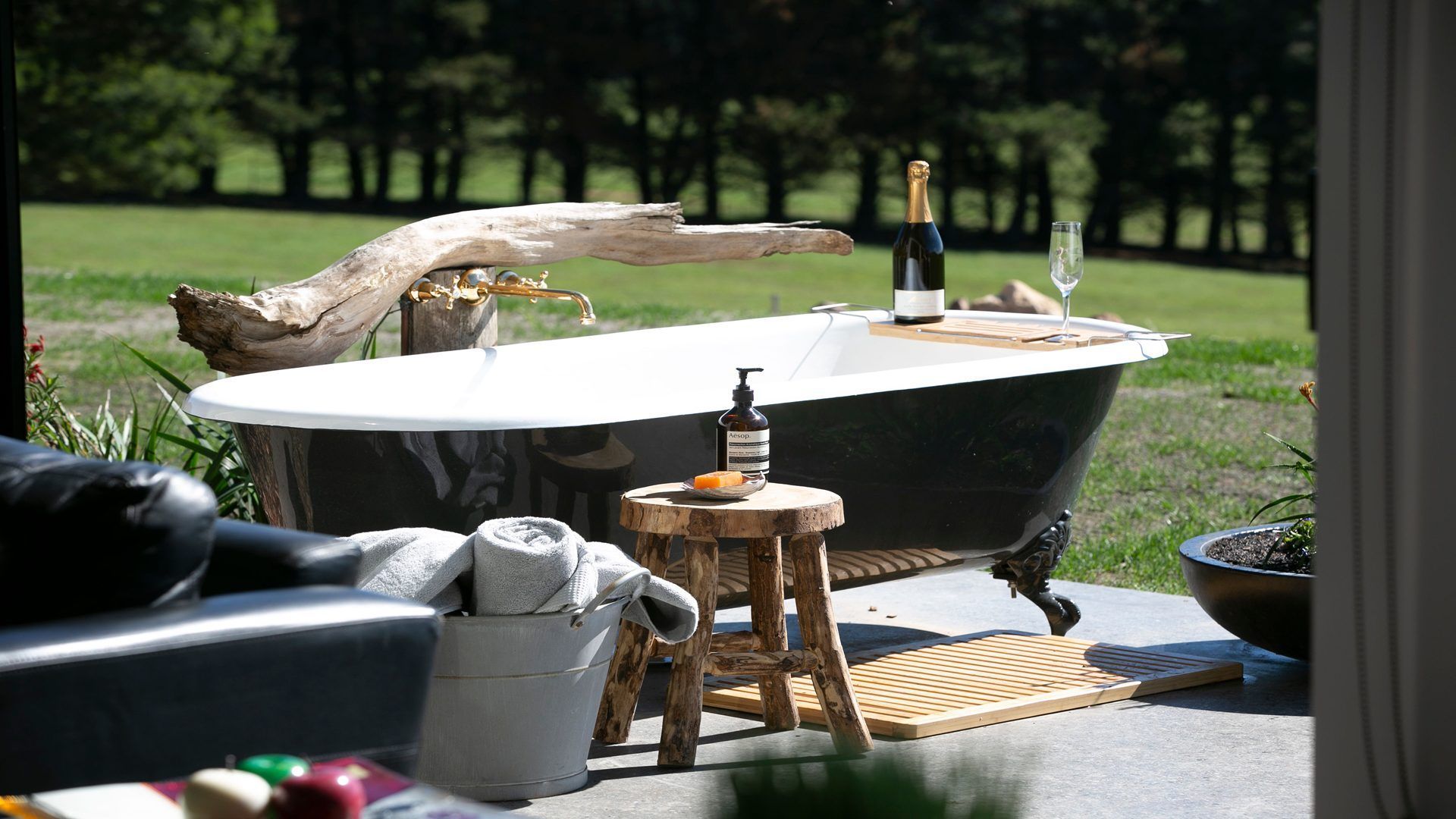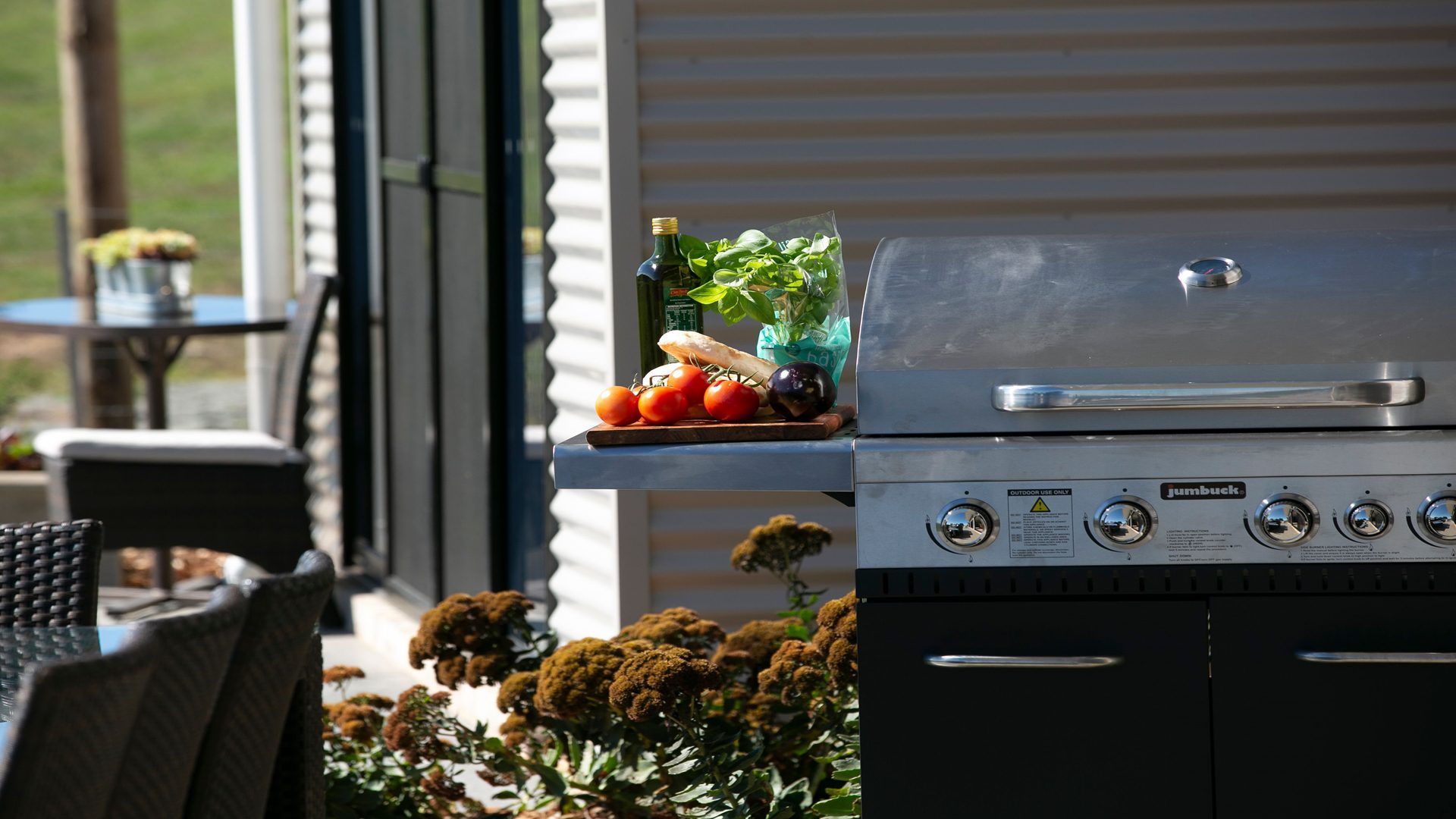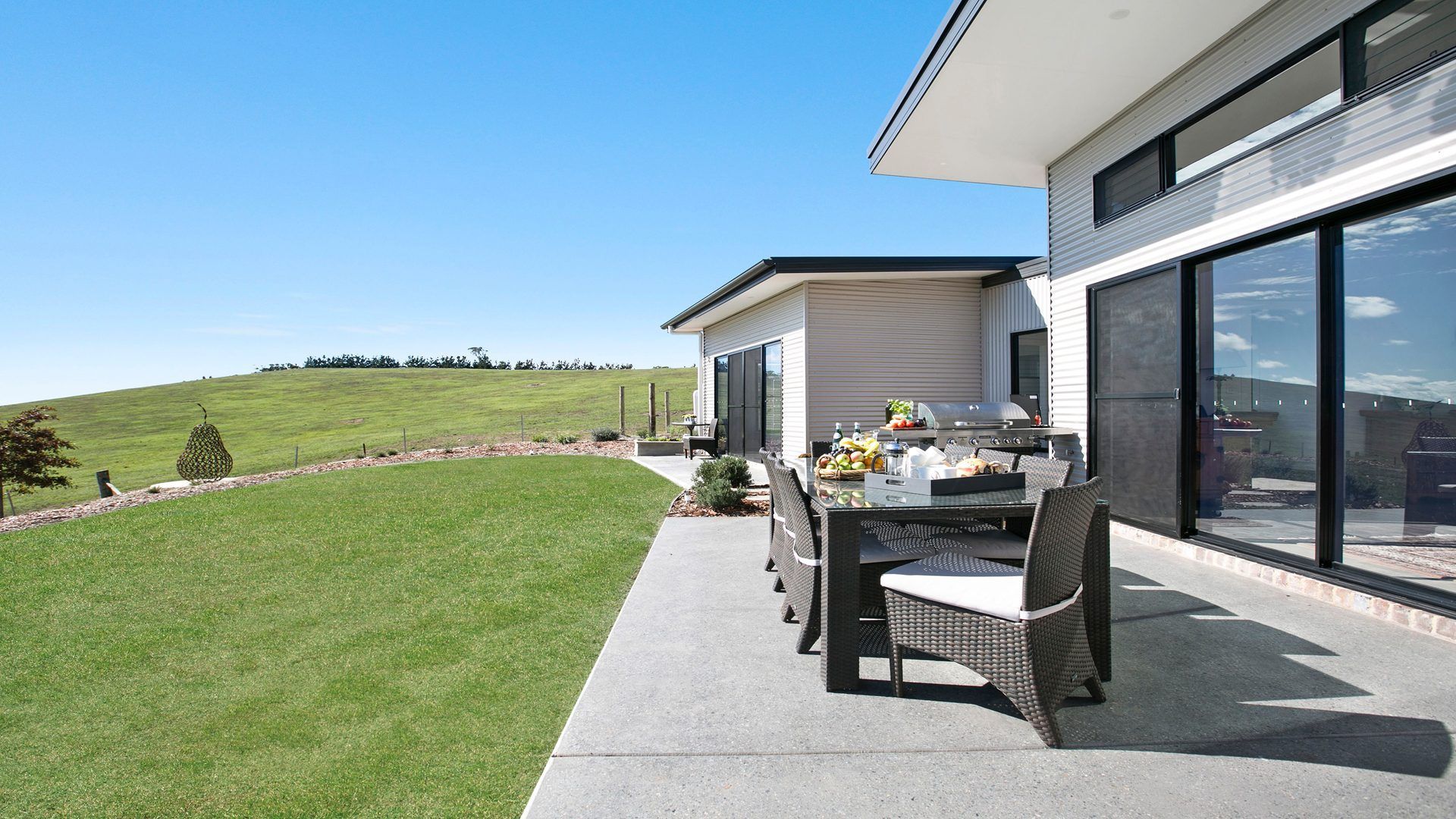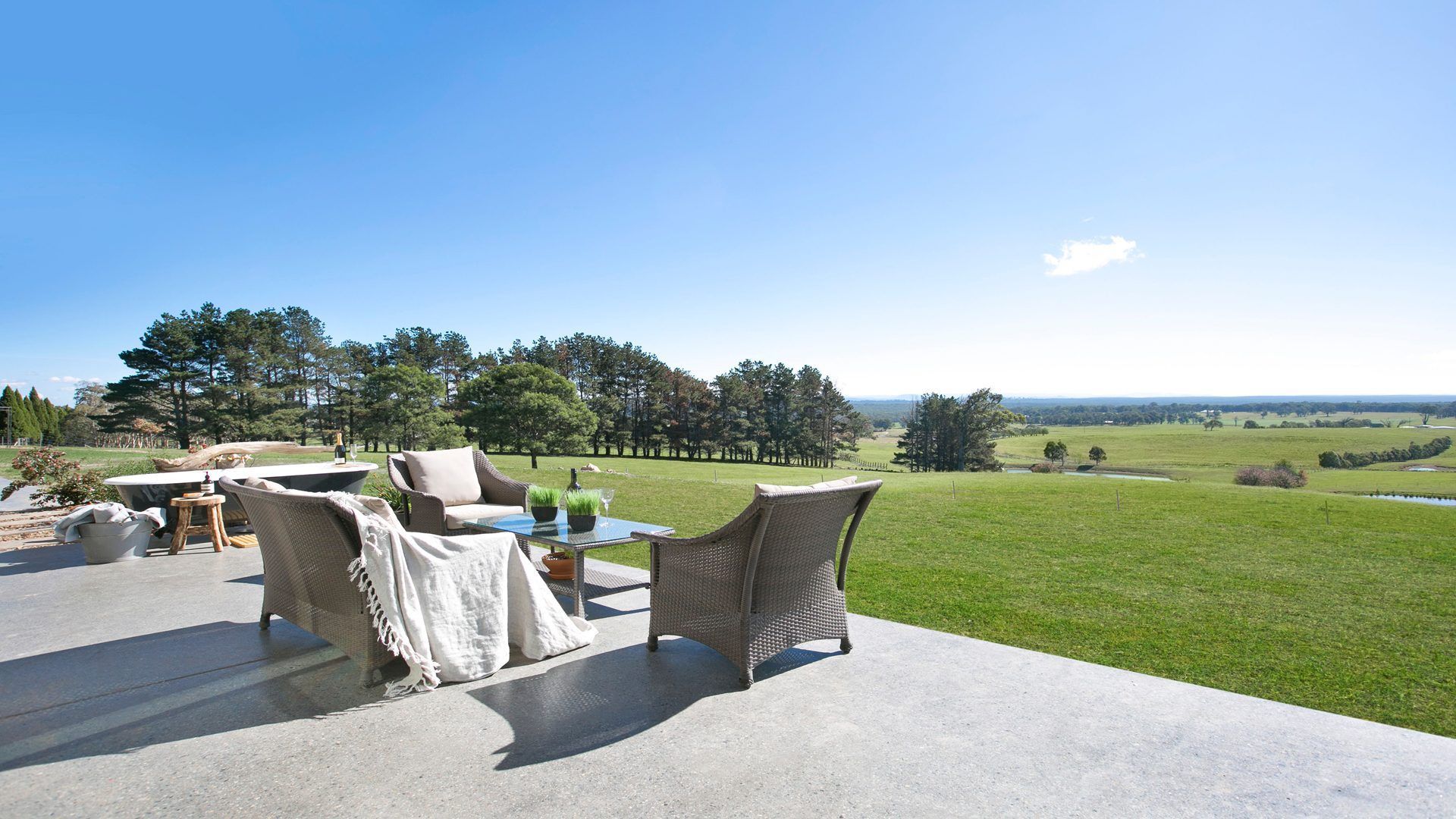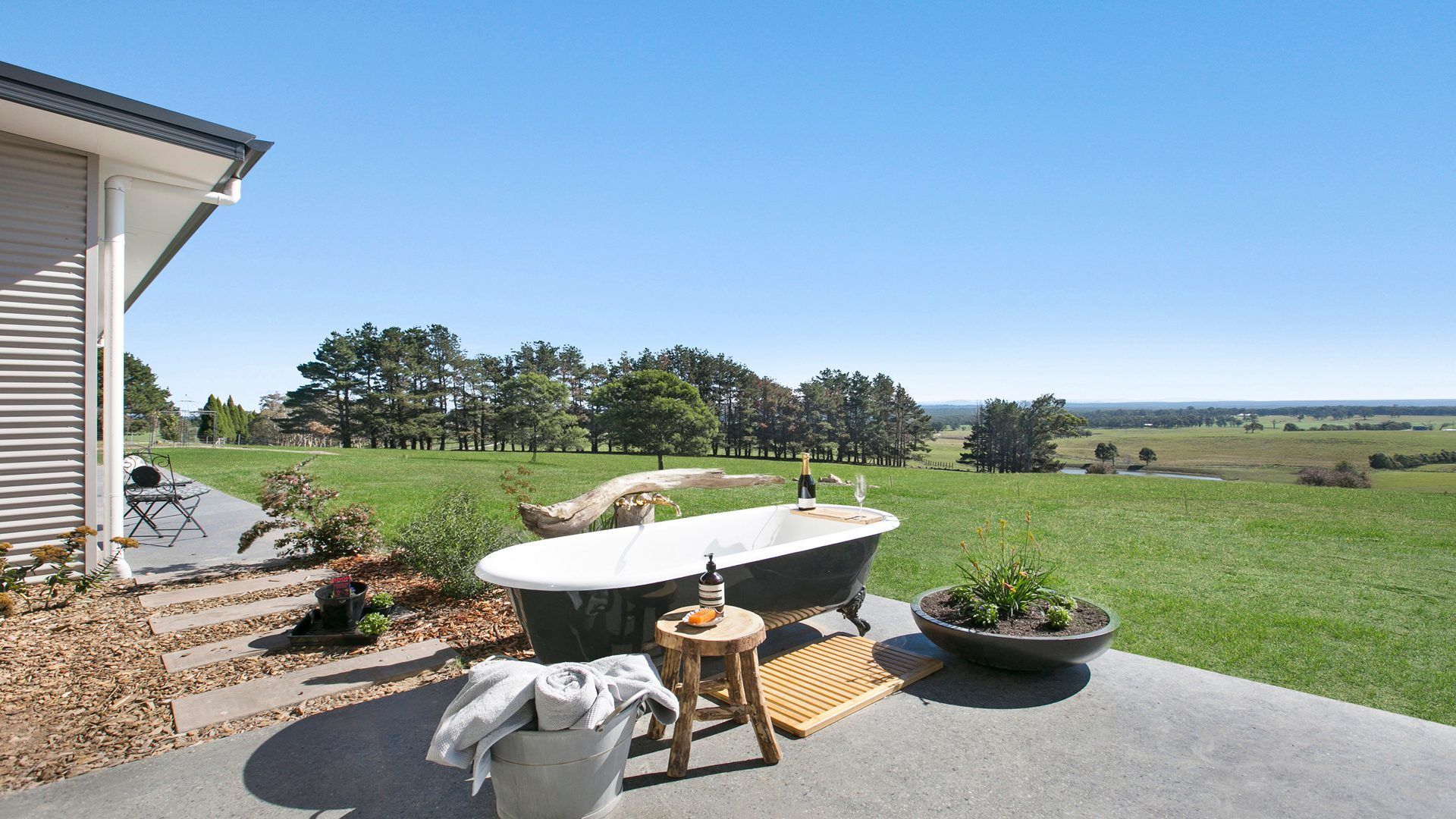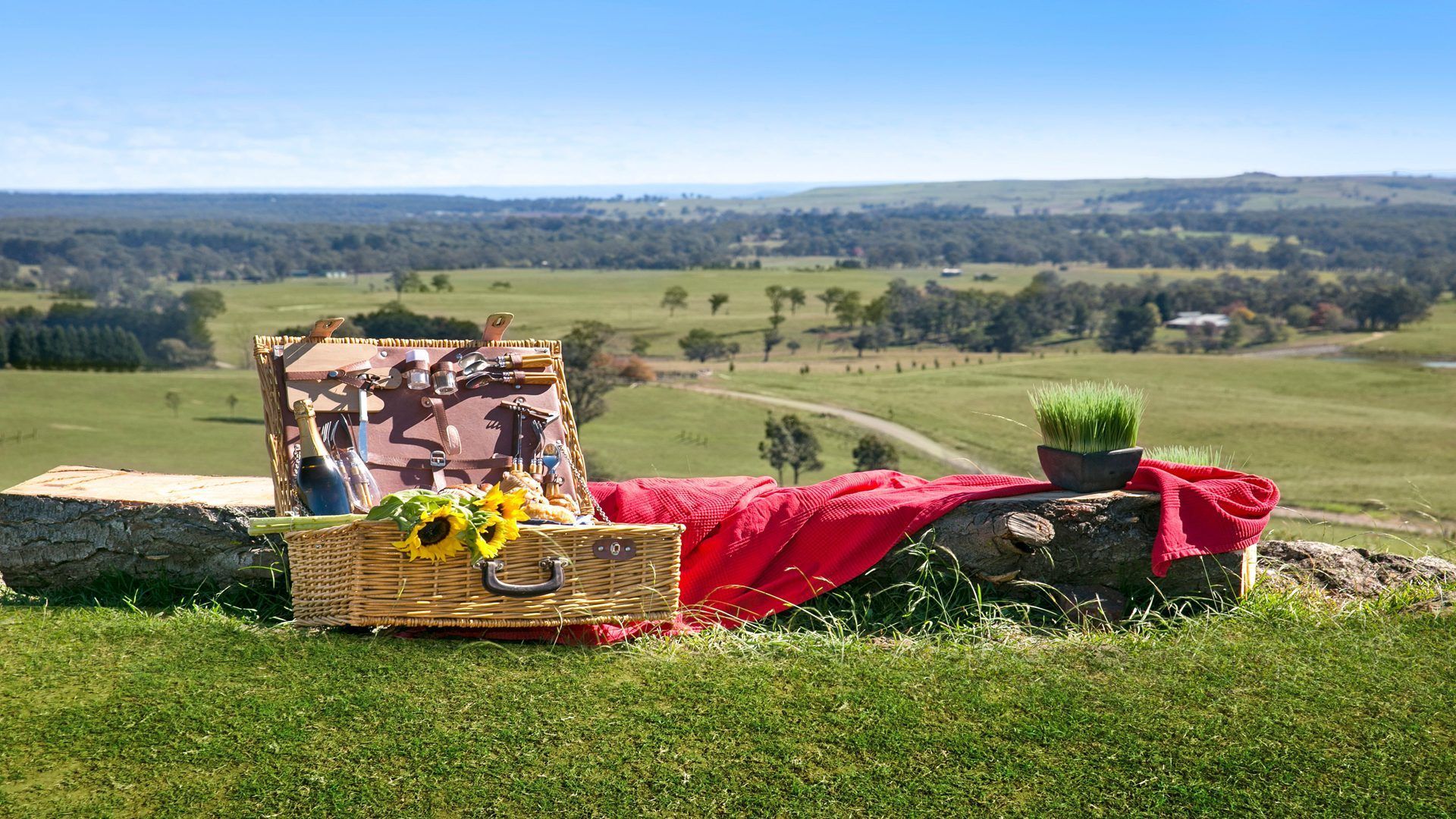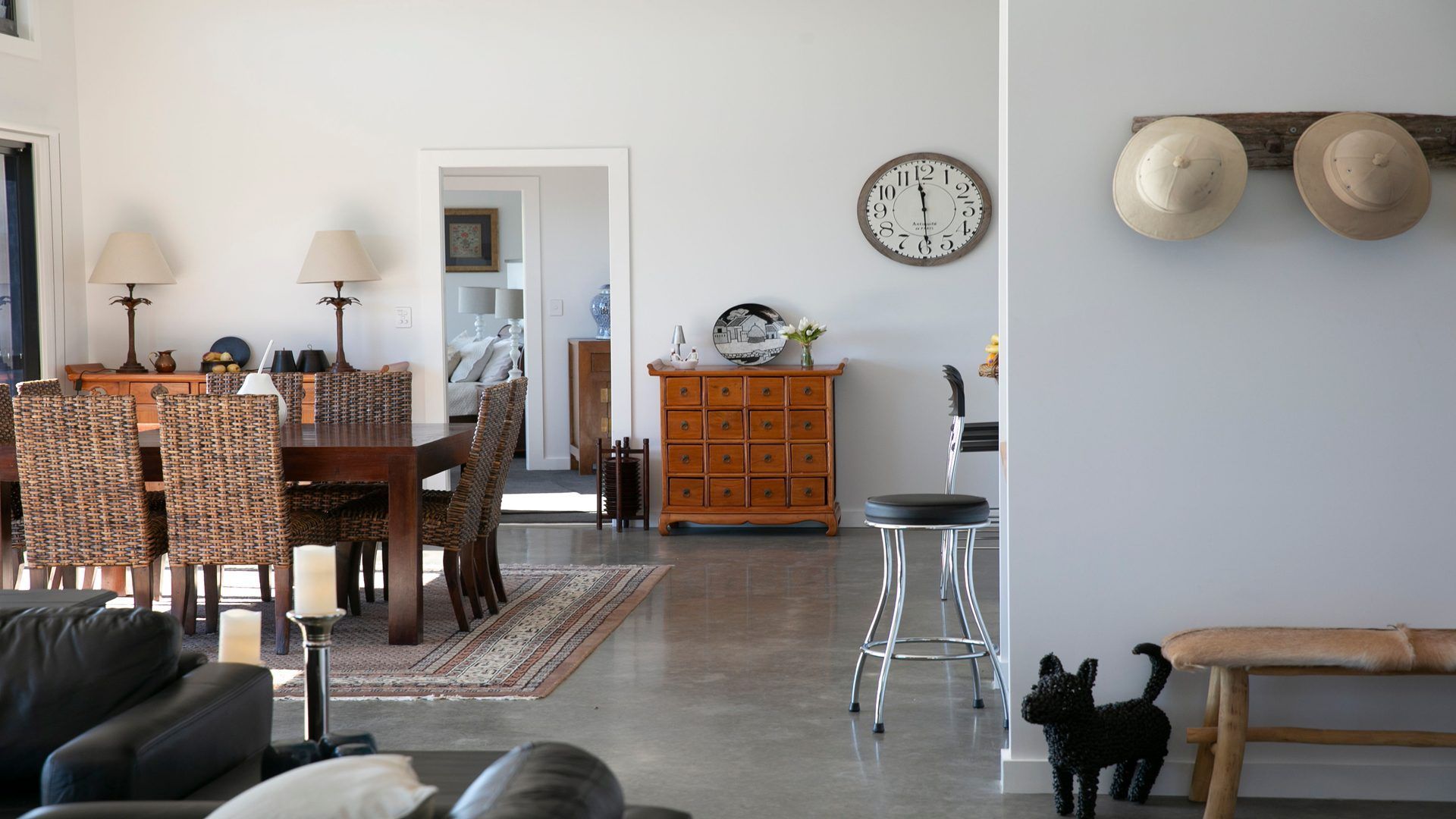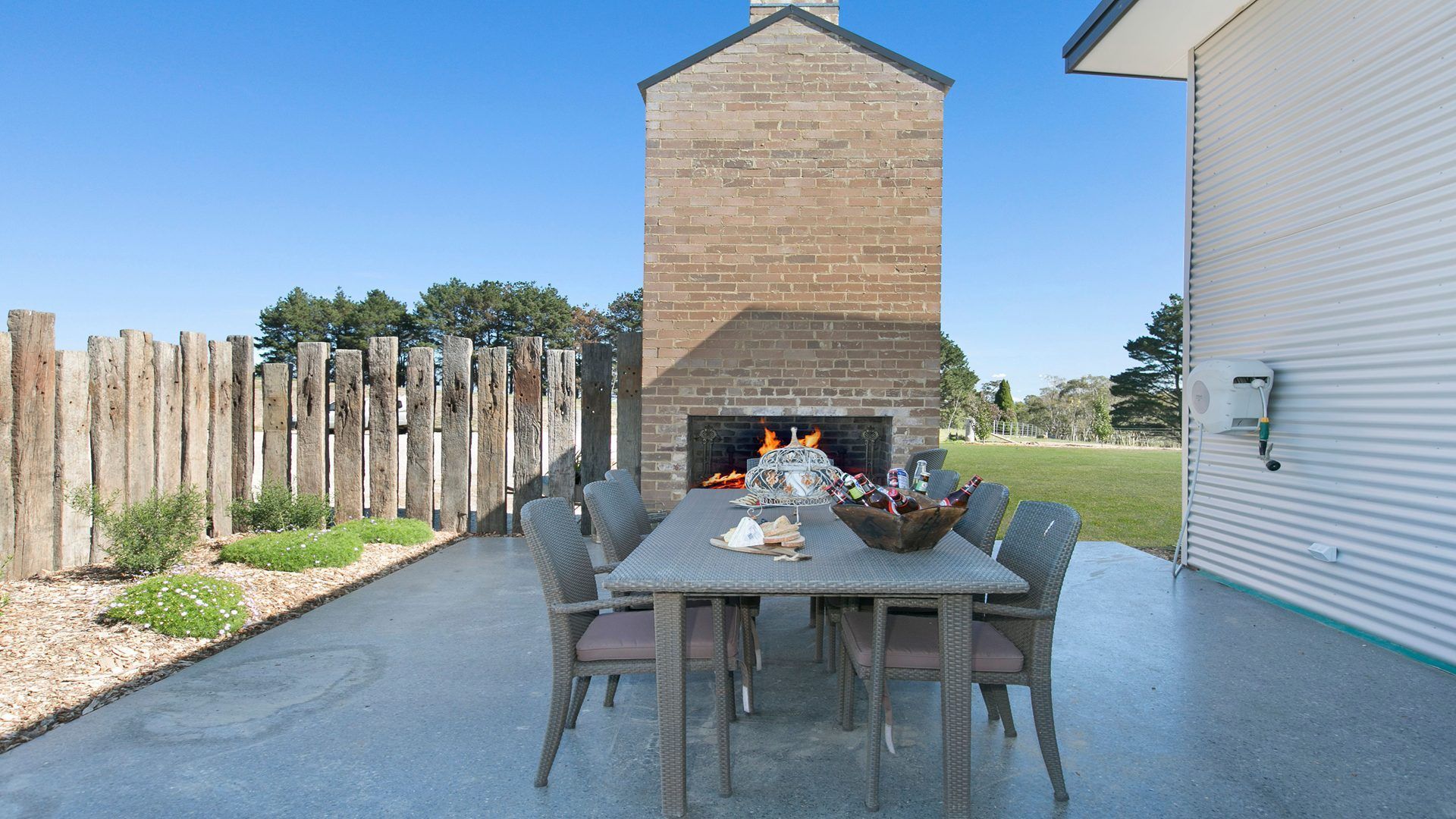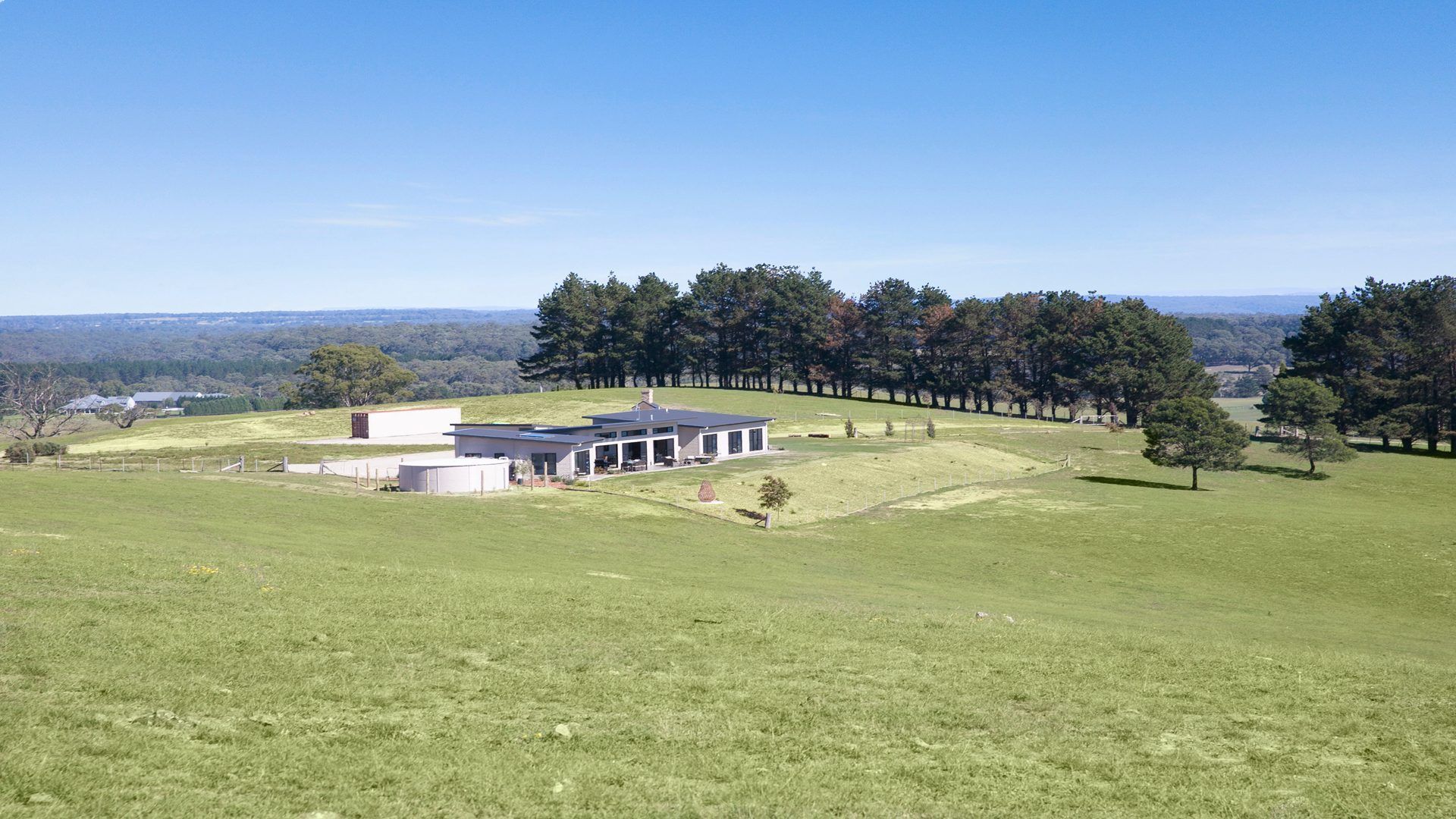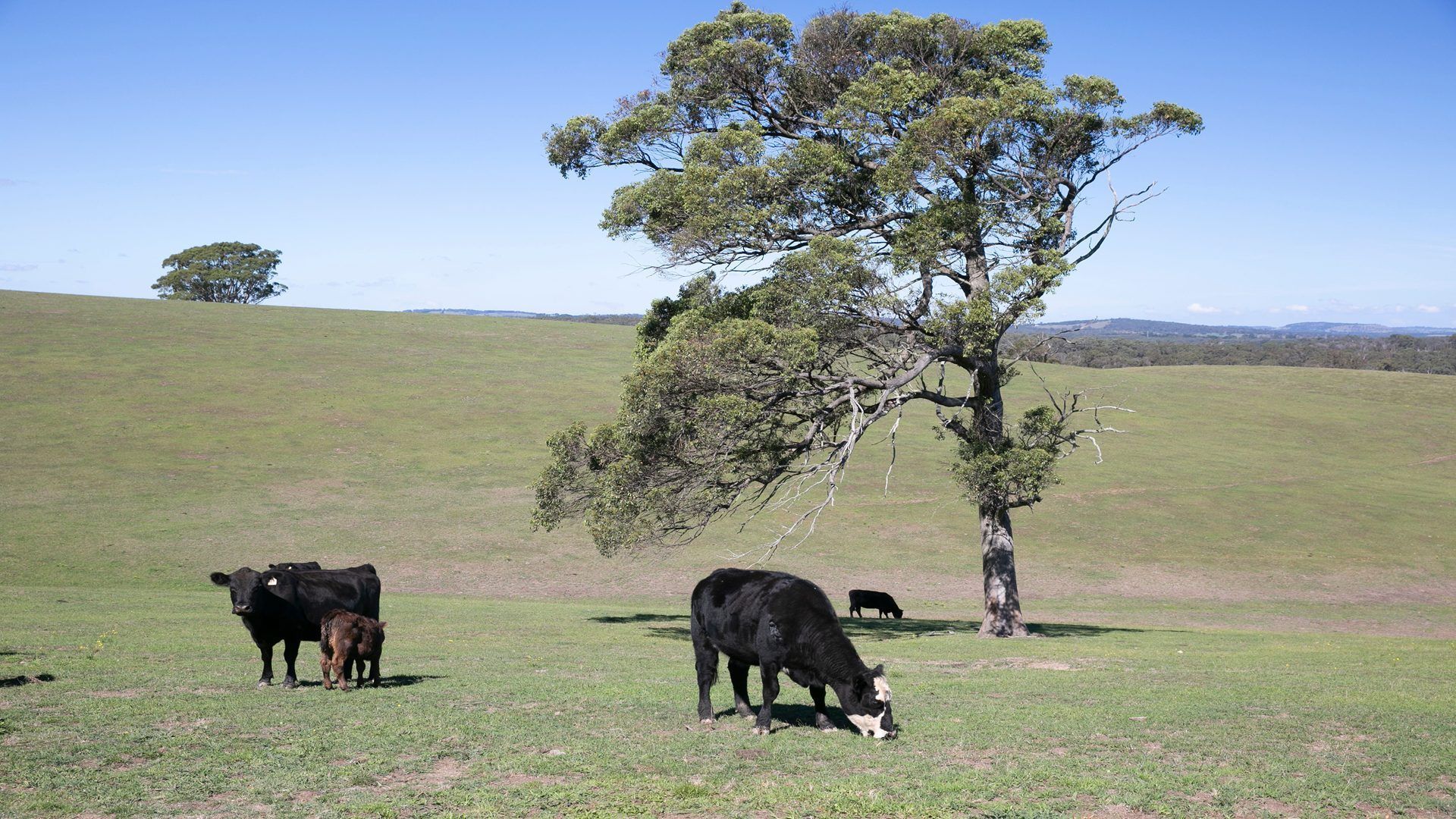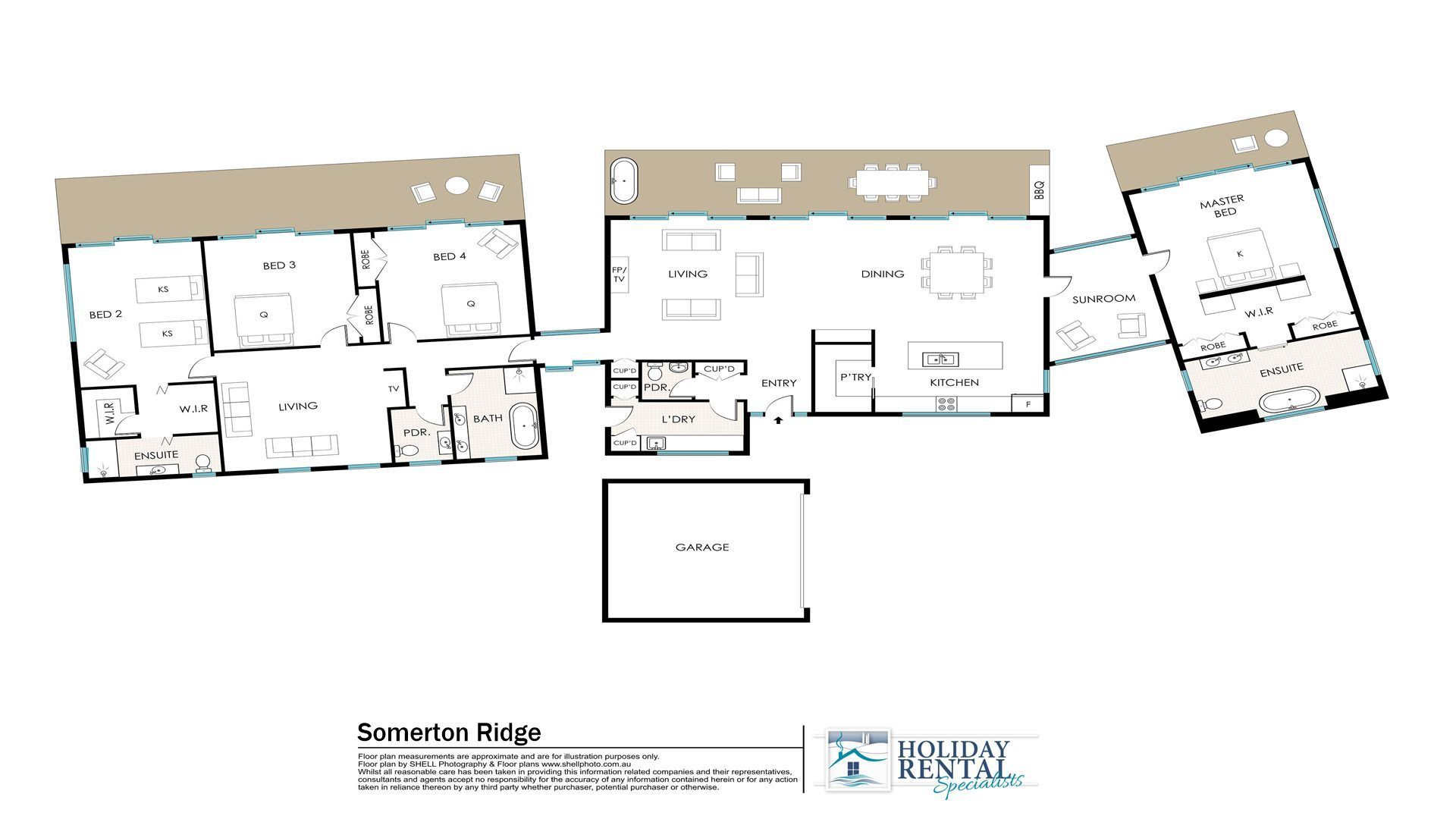 Somerton Ridge
4 Bedrooms,
3 Bathrooms,
8 Guests
Area
High Range
Features
Air Conditioning
Fenced Yard
Fireplace
Views
Wi-Fi
Linen
Linen is included at this property.
Description
Features
Reviews
Location
Description
If you're thinking of stealing a weekend away with your friends or family, attending an event in the Highlands, or have the honour of attending a wedding and want a property that is not only going to compliment your event but make it memorable, then Somerton Ridge is where you will want to enjoy your time! Enquire now about our idyllic north facing 'small gatherings' space with stunning views, available for gatherings of up to 24 guests. It is located adjoining Somerton Barn (see separate listing) and is ideal for private dinner parties, birthdays, pre-wedding dinners, post wedding recovery brunches, yoga retreats, cooking or art classes and so on. It is strictly limited to 24 guests and is booked in conjunction with Somerton Ridge and Somerton Barn which accommodate 8 and 4 guests respectively. There is an additional fee and special terms and conditions that apply including a cash bond so please message the team for extra details regarding the small gatherings space.
Set on 100 lush acres of Black Angus grazing country in the heart of the Southern Highlands with some of the most stunning views around, architecturally designed and newly built, Somerton Ridge has combined style, charm and the true essence of a country stay.
Offering accommodation for 8 guests, 3 bathrooms, 2 powder rooms, relaxed and inviting living areas and picturesque views from every room. Somerton Ridge is really something special.
Beautiful styling, contemporary design, captivating views and spacious comfortable living areas combine to make your stay memorable.
Relax in front of the gas log fireplace while sipping one of the many delicious local wines as aromas of fresh garden herbs and local produce are prepared in the striking and inspiring kitchen.
Grab some bubbles and get back to nature and soak the day's activities away in the charming cast iron bath while the sun sets, or why not try the deep baths with those wonderful views from inside.
As afternoon falls it is time to gather around the outside fireplace, grab a cool drink, watch the fire twirl and get lost in conversation as you toast marshmallows, all the while delicious smells from the BBQ drift through the air.
Rest will come easy in the comfortable beds as the lights of The Blue Mountains in the far distance dance like embers.
Pack the picnic basket and get some of the beautiful local pastries and breads and take a stroll to the highest point of the paddock and allow your senses to absorb in the exquisite setting that is Somerton Ridge.
Somerton Ridge is ideally located to take advantage of all the Southern Highlands has to offer. Including exploring local towns, Berrima, Bowral & Moss Vale or indulging in some of the finest restaurants and wineries that rural NSW has to offer. If being outdoors is more your thing, there is also plenty of beautiful nature walks to enjoy, including the stunning Fitzroy Falls & Box Vale walks.
Other nearby activities Wombeyan Caves, cold climate wineries, several championship golf courses, National Trust gardens & homes, boutique shops & spas and local farmers & artisan markets.
The Property Features:
• Flat-screen TVs, WiFi, Bluetooth soundbar
• Fully equipped kitchen with microwave, dishwasher and coffee machine Beautiful rural setting
• BBQ and outdoor dining and sitting areas
• Formal and casual living areas
• Gas log fireplace
• Fully ducted heating
• Split system Air-Conditioning in living area
• Fully equipped laundry
• Outdoor cast iron bath with hot water
• Outdoor fireplace
• Games and puzzles
• Tennis Court (available upon request on neighbouring property)
• Small gathering space adjoins the Barn (available on request at extra charge and bond, strictly limited to 24 guests)
Bedroom Configuration:
• Bedroom 1: king with ensuite
• Bedroom 2: queen
• Bedroom 3: queen
• Bedroom 4: king single x 2 (with ensuite)
Distances to:
• 15 km to Tertini Winery
• 16 km to Artemis Vineyard and Winery
• 16 km to Berrima
• 18 km to Bendooley Estate
• 20 km to Centennial Winery
• 20 km to Bowral CBD and Mittagong
• 133 km to Sydney
• 185 km to Canberra
Linen:
All linen (sheets and bath towels) is supplied for your stay. For the comfort of our guests all beds have quilts with full covers, we do not triple sheet.
Property Specific Notes:
Somerton Ridge is in a rural location and as such there are dams and waterways that have inherent dangers, children must always be supervised.
Somerton Ridge is in a rural setting and as such may encounter native inhabitants.
Pets are NOT welcome at this property.
Wi-fi is offered as a complimentary extra. As there is no charge issues will be dealt with ASAP but cannot be guaranteed.
To ensure the comfort of our guests and the neighbours, we do not accept bookings for "Schoolies" breaks/under 21yrs groups and under no circumstances do we allow weddings or parties of any sort.
Notes:
Payment for the booking warrants you and all guests staying will abide by the Code of Conduct for Short Term Rental Accommodation which can be viewed under the Guest Information tab on our website or a link which will be sent to you in your booking confirmation email.
Terms and conditions apply for this property and payment warrants your agreement and that of all other guests staying at the property with you.
The guest limits apply at all times during the booking. Any extra guests (this includes day visitors) above those that have been booked and paid for must be approved in writing prior to the stay. Only the guests staying at the property are permitted to be present. If you wish to have visitors in addition to booked guests, you must advise us in writing prior to your stay and ensure you receive written permission. This is not possible at all properties.
If you or any other guest receives a warning regarding excess noise or excess guests, you may be asked to leave the property IMMEDIATELY with no refund of monies. Noise audible outside the property is prohibited between 10:00 PM and 8:00 AM.
This property is approved for accommodation only. No mattresses, tents, caravans or more cars than the property accommodates are allowed. Under no circumstances are the following activities permitted at any of our properties: motorbikes, dirt bikes, quad bikes, use of firearms or air rifles, fireworks.
Extras may be available for hire include rollaway beds, portacots and highchairs. Send us a message to check availability and cost.
Out of peak season stays of a week or more may qualify for a discount, please send us a message.
Information during your stay can be found in the Guest Information Folder or by calling our office 24/7.
For your added security, this property is managed by a Licensed Real Estate Agent. We will never request payments be made to an overseas bank account and your money is held safely in our Trust Account until after your departure.
If we had more properties in our management portfolio we could easily get them booked. Demand is high and supply just can't keep up. Please send us a message or call us if you would like to know more about the packages we offer for bookings and property management.
---
Features
Air Conditioning
Bath Tub
Ceiling Fans
Child Friendly
Clothes Dryer
Coffee Machine - plunger
Dishwasher
Eco-friendly
Fenced Yard
Firepit
Fireplace
Ground Floor
Hairdryer
Heating
Iron and Board
Kitchen
Linen Included
Microwave Oven
Outdoor deck
Stand-alone Fan
Television
Tennis Court - available on request
Views
Washing Machine
Wheelchair Access
Wi-Fi
---
Reviews
Karin Chan
February 2021
Loved everything about this place! It was clean, beautiful and had amazing views. In particular, we loved the local curious cows, alpacas and sheep! Definitely would recommend this house to others.
Sam Khun
December 2020
Great spot for a weekend getaway
Maria Lindgren
October 2020
This property is exceptional. Feels like home away from home, it has everything you need and more. The space is amazing, the location and views are breathtaking. Super comfortable beds, Fully equipped kitchen. Don't miss having a bath outside watching the cows and the stars! Simply breathtaking.
Katie, Matt and Finn
The most amazing house!
October 2020
Had such a fantastic stay. The house is truly amazing and caters to all needs. The fireplace was the most amazing place to curl up on one of the coldest weekends of the year. Also enjoyed the beautiful dinner provided by the Loch. Thank you again for such a fabulous and relaxing weekend away. Thank you, lots of love.
Stephane Nicholls
Magnificent slice of the world!
October 2020
But seriously are you kidding? What a magnificent slice of the world! Even in the fog & rain it has been absolutely magical. We are here for my daughter's 16th – all she wanted to do was have a weekend away with her family & she chose the perfect spot. We are definitely coming back again when the weather is better so we can use that outdoor bath!
Rhonda Newton-Brown
Great escape
October 2020
What a wonderful NSW escape to do during COVID times. Beautiful house, wonderful surroundings and great company – Thank you!
Madelyne Faro
We will miss the views!
October 2020
Thank you for allowing us to stay at your property, we loved our time here even though it was a wet weekend. The design of the house is fantastic. Those of us that went to bed early didn't hear a peep from the all-nighters. We'll definitely be back!
Skye Halse
Great country scenery
October 2020
Thank you so much for a fab long weekend. Plenty of room for us all to relax & enjoy the property. The brand new calves were a highlight and we loved exploring the land. Cant wait to come back again soon.
Callum Evans
Stunning views!
October 2020
What an amazing place! Stunning views from every room. Perfect for two couples 7 two very busy 9 month old's. A weekend to remember – Thank you!
Sharif Kawser
September 2020
Really beautiful property on amazing grounds. The outdoor fireplace was a real treat - we spent every night by it sipping our whiskey and wine. This place is perfect for 3 families with kids. Great use of space and design with multiple living areas and a fully equipped kitchen. We explored the property with our kids and they loved it. Also amazing views from each side of the house. All amenities were top notch and the place was sparkling clean. I would not hesistate recommending this property to my friends and family. We met the owners on the first night and they were lovely - they had another property nearby and used this property to store various farm equipment. A few small niggles - (1) Master bedroom heating wasn't great, from a small panel heater that took a while to get going (2) Master bedroom shower pressure was weak and took a long time to heat up (3) Communication between us the hosts was difficult - my messages about heating, the shower and the garage being locked all went unanswered and were not acknowledged.
Amy Hulst
September 2020
Great house for a group of friends or families. Plenty of space and bathrooms, all very clean. Nice outdoor and indoor fireplaces. The quietness & outlook make a great escape from the city.
Sarah Tesar
August 2020
Place was great! We were very happy
Anonymous
July 2020
A beautiful home with stunning views. This was a perfect location for our family getaway.
Belinda
Somerton Ridge was absolutely beautiful for a week...
July 2020
Somerton Ridge was absolutely beautiful for a weekend away with friends. The location was perfect; set atop of a rolling hills with amazing views it was lovely to sit on the deck and watch the sun set. A visit to nearby Berrima followed by local vineyards for lunch topped off our weekend. We would recommend Sommerton Ridge to anyway who is contemplating a stay in the Southern Highlands.
Julia
What an amazing place! The pictures look fantastic...
July 2020
What an amazing place! The pictures look fantastic, but Somerton Ridge is even more beautiful in real life. This is a beautiful farm where privacy and comfort were paramount. The bedding was luxurious, the living spaces were comfortable, clean & stylish and the setting was extraordinary - it was like something straight out of a movie. The hosts have thought of every detail for guests and are very accommodating. An absolute gem in the Southern Highlands - we can't wait to go again!
Jessica
A group of friends and I were lucky to stay at Som...
July 2020
A group of friends and I were lucky to stay at Somerton Ridge for a long weekend and our shoulders (and jaws) dropped when we arrived! This house is so cosy, and it has everything you need to enjoy a nice little getaway. We had a lovely cheese and wine night outside looking out on a beautiful backdrop and then played card games by the fire. It's also just a short and easy drive into Bowral.I can't recommend this place enough - we will most definitely be back!
Anonymous
June 2020
We had an amazing experience staying at somerton ridge. definitely one of the better places I have stayed at and we will be definitely coming back.
Aminah
Thank you for having us. We all had the most amazi...
June 2020
Thank you for having us. We all had the most amazing stay, everything was perfect!! The views from each room were magnificent. It was such a good break from the city. We all loved the open spaces, we took advantage of the BBQ area and played the games provided. Looking forward to our next stay :-)Aminah and family
Sam
Thanks for the most magical stay. Watching the sun...
June 2020
Thanks for the most magical stay. Watching the sunrise and set was so beautiful and the house is so perfect for a family, kids running around and delicious adult dinners by the fire. Can't wait to come back soon!Sam, Belle, Angus
Will
I loved my stay and I did my first outside bath bu...
June 2020
I loved my stay and I did my first outside bath but I have had an outdoor shower before. We rode down to the gate and back and I love the country even though I'm from Sydney.Love, Will.
Michelle
We enjoyed our stay at Somerton Ridge. Stunning ac...
June 2020
We enjoyed our stay at Somerton Ridge. Stunning accommodation and stunning views - a great place to have a break away from home. The grandchildren had their first experience of an outside fireplace and they did not burn the marshmallows. We found the library selection magnificent and I now know what Winston Churchill actually thought about the closing stages of WW2.Michelle
Marty & Robin
A wonderul fun-filled 100% attended family long we...
June 2020
A wonderul fun-filled 100% attended family long weekend. House worked perfectly - especially grandparents retreat! We lucked out with superb weather, cool nights and made the most of the outside fire. Looking forward to the next sojourn.Marty & Robin
Mat
Thank you so much for a magnificent stay in your b...
June 2020
Thank you so much for a magnificent stay in your beautiful home! Endless activities, gorgeous sunsets and wonderful memories with the growing family. So looking forward to returning one day soon. Mat 
Tom
Thanks for a wonderful long weekend. The kids abso...
June 2020
Thanks for a wonderful long weekend. The kids absolutely loved it, spotting animals from the windows and enjoying the fresh country air. Perfect house to absorb all the guests plus kids, we had some big dinners and great wines and early nights. Can't wait to come back soon!Tom 
Floorplan